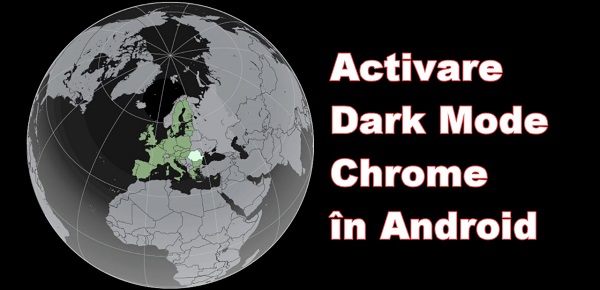 How to enable dark Google Chrome for Android?
This option, which makes the screen darker and helps us save battery power, is now activated by the hidden chrome: // flags menu. Enable Dark Mode Google Chrome Android
How do I access the "flags" or hidden menu in Google Chrome?
To enable dark mode in Google Chrome on Android, you need to access the flags menu by entering "chrome: // flags" in the address bar as any web address.
You'll see that accessing this address will bring you to settings that you do not find in your browser, and you can turn on experimental features.
How do I enable Dark Mode on Google Chrome?
Once we access "chrome: // flags" we have to look for the word "dark" in the search field. After the query we will have two results.
Android web contents dark mode
Android chrome UI dark mode
Turn on both, restart your browser, then turn off Android web content dark mode. Restart your browser again and enter settings, where you will find the setting "Dark Mode" that will activate, and then quit and enable disabled earlier, and after that restart your browser.
Why use Dark Mode?
Do not think Dark Mode will please everyone. It's simply an alternative that can help us:
Battery saving on OLEDs
More restful reading during the night (depends on the person)
Folding the stealth phone into theaters, theaters, etc.
Tutorials on the same topic:
Enable Dark Mode Google Chrome Android - video tutorial