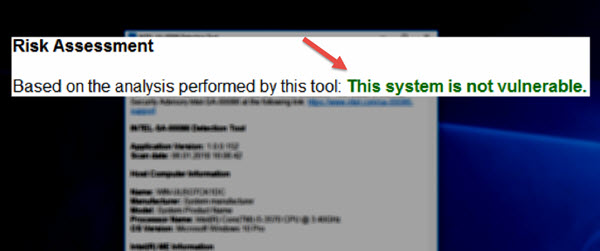 IF THE PROCESSOR AFFECT MELTDOWN OR SPECTRE
Meldown and Specter vulnerabilities affect ALL processors in the world, regardless of the operating system.
In recent days, the international press has begun to speculate on the subject of the Meltdown and Specter vulnerabilities discovered in the Intel AMD and ARM processors.
The right option!

The truth is that intel has a serious vulnerability on all processors manufactured in the LAST 10 YEARS…. LAST 10 YEARS ????
These days the information comes to the surface; why? Because it was too hard a blow and hard to bear, and they probably waited to find something at AMD or ARM, as… shares the damage with them. It's not a personal matter, it's just propaganda and marketing.
How Affected Are the Processors?

INTEL is the most affected by this situation because it has the worst vulnerability that is impossible to repair because it is hardware.
What is hardware vulnerability?

It seems that Intel intentionally left some loopholes open in their processors, and even "ambushes installed in the processor".
Intel has installed operating systems in the processor?

Believe it or not, intel is installed in a remote operating system that can read data stored on disks.
The operating system is very small, just the kernel and a few modules. This operating system installed by the Intel processors is called MINIX. Madărfacării .... !!!
How do you know if you have Meltdown or Specter?

You can find a small software on the Intel website to detect the presence of danger. link below
How to repair the vulnerable processor affected by Meltdown and Specter?

Microsoft released an update that solves the problem. If you do not have the updates turned on, you have a direct download link below.
Linux and macOS will also release updates if they have already done so.
Download:
Meltdown and Specter vulnerability detection "tool"
The update that "fixes" the Meltdown and Specter vulnerability (if you do not have open updates)
FIND OUT IF YOU HAVE THE MELTDOWN OR SPECTRUM AFFECTED PROCESSOR - video tutorial