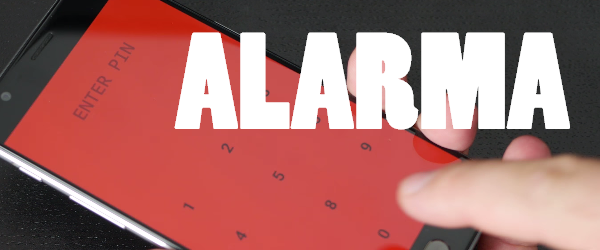 ALARM for the phone
Hello friends, if a few weeks ago I did a tutorial with The best anti-theft application (Cerberus) and stolen phone location, Today we have an alarm.
What do you mean the anti-theft alarm for the phone?
It's an application that protects your phone with a sound alarm against theft or unauthorized access to the phone.
What is the Anti-Theft Alarm application for your phone?
app AlarMob Runs background in the phone and monitors any movement.
Situations in which the alarm on the phone is activated.
1. Anti-theft alarm when moving the phone
2. Anti-theft alarm based on the proximity sensor
3. Anti-theft alarm when the phone is charged.
4. Theft alarm for the SIM card in your phone
5. An anti-theft alarm for the SD card in your phone
6. Anti-theft alarm when the headphones are disconnected
A picture of the hot!
If you want to do this, you can take a picture every time an alarm is triggered, that is, if a hotter or more curious person is on the phone.
If you want a hot shot, you need to enter an email address in the settings.
Atentie!
Newer Android phones have DOSE mode, which saves the battery by shutting down applications when the screen is off. AlarMob needs to be removed from DOZE to work properly.
Watch The DOZE tutorial for more information.
Anti-theft alarm for phone - video tutorial