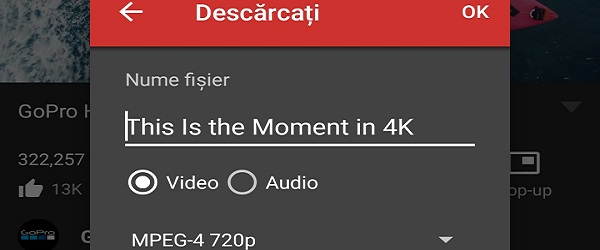 Other YouTube, download music, 4K on the phone, music with the screen off
Youtube is probably the most popular place on the internet. Whether you visit Youtube on your desktop, laptop or mobile, the limitations are pretty much the same.
The YouTube Red app offers some extra features, but unfortunately in Romania there is no YouTube Red app, which was anyway for a fee and does not know how successful it would be.
YouTube limitations that we will resolve now:
1. Can not listen to music with the screen off
2. Unable to watch 4K video on mobile
3. It is not possible to download music from YouTube
4. Can not download video
5. Can not watch the video in a pop-up window
NewPipe is a YouTube alternative!
Because the YouTube app for Android (not RED) does not allow us to do anything of what we have listed above, there are alternatives that come to fill the gaps.
One of these applications is NewPipe. This allows us to do a lot of things that can not be done on the YouTube default app.
What does NewPipe offer without the YouTube YouTube client?
1. The ability to play 4K videos on your phone or tablet
2. Download music with different options
3. Listening to music with the off screen (SUPER quality)
4. Watch video in a medallion over any app (pop-up video).
5. Download video at any resolution and different formats
NewPipe Disadvantages.
Like any "like this" application, NewPipe is not a BUG-free application. But the advantages are undeniable and on top of all that YouTube users would have wanted, we find here, in one place. I think it's the market economy, demand and supply…
YouTube Music on Your Phone with the Off Screen.
Of all the music listening solutions on Youtube with the screen off, NewPipe is by far the best. The quality of music this time is even superior to the official Youtube app.
Careful!
Please reply to comments on NewPipe if you hear better music than on YouTube
Download NewPipe from F-Droid (attention, click Download aPK)
Other YouTube, download music, 4K on your phone, music with the screen off - video tutorial