Asus, with AC87U found the recipe for the perfect router; Processing power, power transmission, multiple streams, security features and many other wonders. AC87U is right now, the best router in terms of performance and additional functions not found on other routers.
Asus has AC87U AsusWRT firmware, which is one of the most popular software layers on home routers. AsusWRT provides the user with a lots of powerful toolsWhich brings an increase of comfort and safety.
AC87U Asus router with the best coverage wifi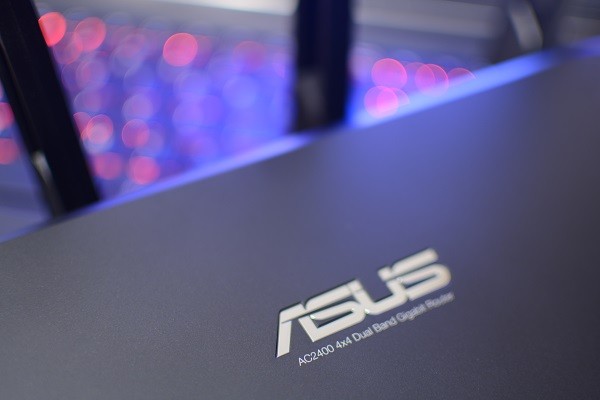 Special features Asus AC87U:
Wifi top
4 external antennas
802.11: 6,9,12,18,24,36,48,54Mbps
802.11b: 1, 2, 5.5, 11Mbps
802.11g: 6,9,12,18,24,36,48,54Mbps
802.11n: To 450Mbps
802.11ac: To 1734Mbps
802.11n TurboQAM: up la600Mbps
MU-MIMO 2 x (multi user multi input / output)
Switch with hardware NAT (CBC)
SPI and DoS Firewall
Security anti-malware router (Trendmicro)
2,4 and 5 Ghz Dual Band simultaneously
Guest networks (networks wifi new guest)
2.0 and 3.0 USB ports (storage 3G / 4G, printer)
Gigabit WAN and LAN ports
Dual WAN (two connections on the same router)
Server VPN (PPTP and OpenVPN)
DLNA server (streaming on smart TV)
Samba Server (HDD accessing a network)
FTP Server (FTP accessing the hard drive connected to the router)
I did some comparative tests between My router (AC56U) and AC87U came first in all tests. The difference that impressed me was the transfer of files between PC and hard drive connected to the router.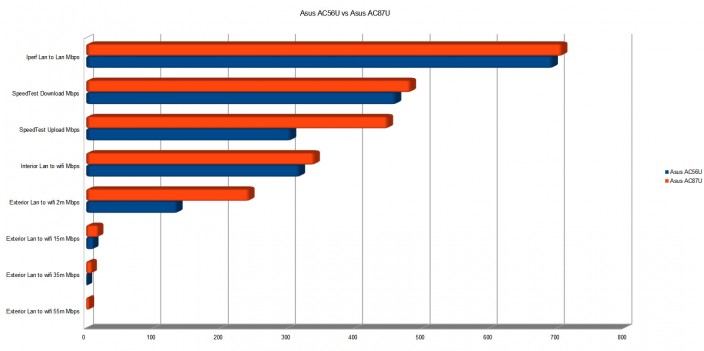 Tests were made in different locations and used speed test. iperf si ping
Routers and advanced features Asus AsusWRT (Prices)
AC87U Asus router with the best coverage wifi