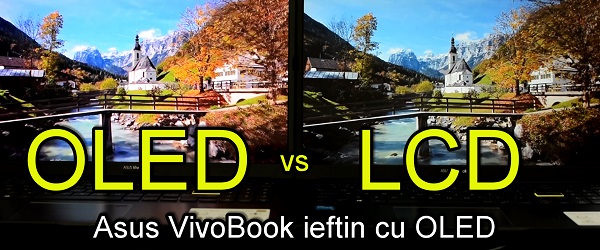 What is the cheap Asus VivoBook with OLED screen?
This is not a "cheap Asus VivoBook with OLED screen" video tutorial, but a comparison between an Asus VivoBook with an OLED screen and one with an LCD or "LED" screen if you will.
What are the differences between an OLED and an LCD?
There are many differences between these technologies, namely OLED and LCD.
There are virtually no similarities, except that both form screens that can display images.
A major differentiating factor, which benefits OLED, is a difficult thing to fix. I am referring here to the backlight, of which LCDneeds to display images.
Without a back or side light, the LCD cannot display images.
Because of this LCD backlight, we can't achieve good values ​​for black. That is, black will always be a dark gray on the LCD.
OLED, with its own light for each pixel, does not need backlight, and the black level is perfect, because the pixels stop completely when they have to display black.
Do not compare the LED with the OLED
LED monitor or TV means we are dealing with an LCD. The word led LED, from the name of a TV or monitor, means that the technology used for the backlight is LED and not CFL as it was used in the past.
Don't be fooled by marketing!
LED, QLED, LED Matrix and more are all LCDs
OLED is a different technology and is more like plasma than LCD.
Advantages and disadvantages of OLED and LCD
We can quickly differentiate OLED from LCD from the advantages and disadvantages of each technology.
OLED
Advantages:
Perfect black display
The contrast level is very high
Colors are vivid (sometimes too vivid)
Energy saving (with new low refresh rates)
Good visibility in bright environments
Very good viewing angles
Disadvantages oled:
Burn In and image retention, ie damage to the panel in certain areas of the image (from long-displayed still images, such as TV station logo)
Poor response time for some panels
Most laptops have too low a refresh rate for gaming
Annoying Flicker on Some Monitors and TVs (Check Before You Buy)
More expensive
LCD (or led)
Advantages of lcd:
It is a mature technology
Cheap
More natural colors even if they look less vivid
Fast response time
High refresh rate on gaming panels
Disadvantages of led:
Temporary image retention on some IPS
The black level is not perfect
Weaker contrast
Weaker viewing angles than OLED
Defecting the backlight makes the whole screen useless
VivoBook prices with OLED screen
Asus VivoBook Oled M513UA - Evomag
Asus VivoBook Oled M513UA - Emag
Related Tutorials: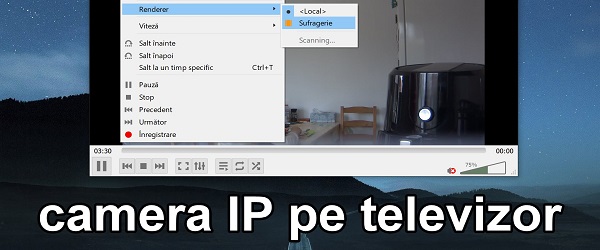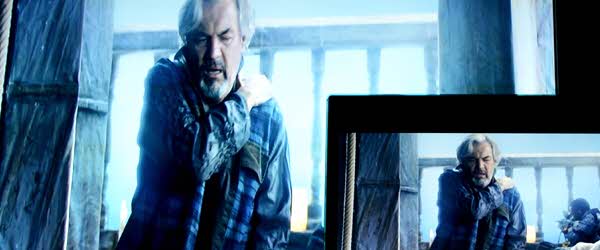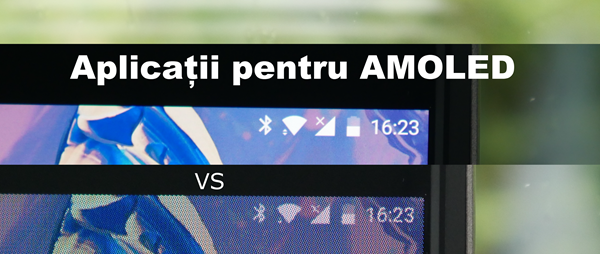 Video tutorial - Cheap Asus VivoBook with OLED screen