Accessible and silent gaming calculator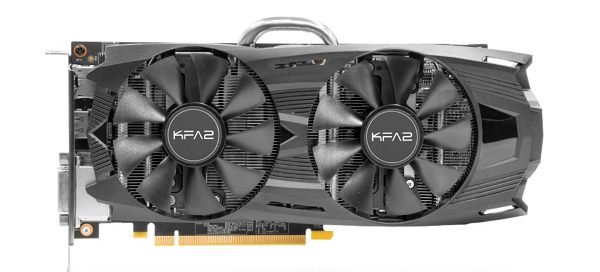 Over time I have configured several systems, some cheaper, some more performing, some silent, some minimalist. Today we will do something different!
Accessible and silent gaming calculator!
Making a gaming computer is not hard at all, if you know how much compatibility between components and you handle the filters, the job is as it is done.
However, when you do not know the components, it's hard to get what you want.
Keeping the proportions, setting up a PC is like the winemaking process, from the berry to the glass of wine.
I want an affordable, performance and silent gaming system.
Until yesterday, to make a relatively silent gaming system, it was almost impossible. Now, with the manufacturing knob (14nm), we have chips that are much easier to cool and can operate at higher frequencies without turning into radiators.
Why did I choose i3 instead of i5?
We chose the Intel i3 7100 processor because it is highly performing in single core and almost as good as a i5 of the same generation in gaming. To mention it with i5 Haswell wipes on foot.
To be exact, on average, an i5 of the same generation, besides i3 7100, is 10% more performance, but with almost 90% more expensive.
The Performance-Price report is the indicator that guides me before any purchase.
Why did not I choose an AMD Ryzen 3 1200 instead of Intel i3 7100?
1. Intel i3 7100 has a better single core performance!
2. AM4 motherboards are more expensive
Noteworthy as AMD Ryzen 3 1200 is a very good processor, but Intel i3 7100 is a better choice for a gaming, office, multimedia system, because many desktop applications are optimized for single-core, and Intel i3 7100 is superior to single core.
Why did I choose the GTX 1060 video card?
I would have chosen Radeon RX570 if prices were normal. RX570 normally has the same level of performance as GTX 1060, but it should have been cheaper.
Because Nvidia moved better on the market, it managed to lower prices for the GTX 1060 and make this board a tempting offer.
Another reason for choosing the GTX1060 video card is that the board has two large fans, which have a reduced speed and therefore lower noise.
AMD's upgrading UPDATE due to Bitcoin:
AMD Radeon video cards have been greatly increased due to the high demand from MINERIT users.
It looks like these plates are very efficient at Bithoin mining.
If you do not know what Bitcoin is, I invite you to watch these vintage tutorials, since Bitcoin had not heard from us.
"Vintage" tutorials about Bitcoin and Mining!
… For some tutorials you need a flash player
Bitcoin, you earn money with a powerful computer - video tutorial
Bitcoin mining from video card for money on the internet - video tutorial
The best hardware for "printing" Bitcoin money
Bitcoin machine made / money from Butterfly Labs
How to make Bitcoin Miner and application cgminer with BitForce
Why did I choose the Corsair CX450M source?
If we want a relative system, it can not be achieved without a silent source. This Corsair source has a fan that starts only when the source gets too hot. So we will have full silence when we are not engaged in gaming.
Computer Components:
Intel Core ™ i3-7100 Processor, 3.90Ghz Kaby Lake, 3MB, Socket 1151, BOX
MSI H110M PRO-D motherboard, Socket 1151
Solid State Drive (SSD) Plextor S3C, 128GB, 2.5 ", SATA III 600
Zeppelin 4GB, DDR4, 2133MHz, CL15
KFA2 GEFORCE GTX 1060 OC, 3GB GDDR5, 192-bit
Semi-Modular Corsair ECX450M, 450W, 80 PLUS Bronze, ATX 2.4, Active PFC, Black
The Floston GRAVITY Black, Middle tower
Accessible and silent gaming computer - video tutorial