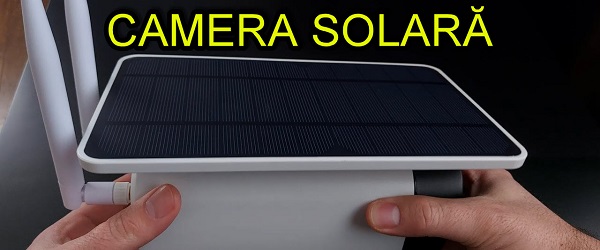 What is this review about SOLAR SURVEILLANCE CAMERA with batteries?
Today we have a review with a SOLAR SURVEILLANCE CAMERA with batteries.
This is a type of camera with 18650 Li-ION batteries, 4 in number, which is charged with the help of an 8W solar panel
What is the use of a solar surveillance camera?
We all already know that surveillance cameras can be analog, digital or hybrid.
In any case, surveillance cameras need electricity and this makes them limited for certain situations.
There are some areas where classic surveillance cameras cannot be installed due to a lack of electricity. For those cases, there are surveillance cameras with batteries, with batteries or with batteries and solar panel.
Places where the rooms with batteries and solar panel are perfect
Forest roads for area surveillance
Sheepfolds, pastures, orchards where there is no electricity
Yard areas where it is not cost effective or attractive to pull cables
In urban areas, where it is difficult to pull wires or coaxial cables
Land where the owners come very rarely and where there is no electricity
Secluded cottages, secluded tourist areas, etc
Everywhere there is at least 2-3 hours of sunshine a day
In the fields for crop surveillance
Live, where sometimes they steal all the time
Types of SOLAR SURVEILLANCE CAMERA with batteries (by connection type)
Rooms with solar panel and batteries with Wi-Fi connection (tested in review)
Rooms with solar panel and batteries with 3G or 4G connection (via SIM card)
The advantages of solar surveillance cameras with batteries
Cable independence
Relatively decent price (no name models)
Can cover very isolated areas (especially those with SIMs)
Quick installation in any area without hassle
They can be mounted in hard to reach places
Disadvantages of solar cameras with batteries
You can use them to the fullest on the outside, they are limited on the inside
They can be stolen if they are mounted in accessible places
Li-ION batteries are sensitive to extreme cold
Video quality is lower due to power restrictions
They can be expensive if they are produced by big brands
Solar camera tested by me in the review
This model is available in two versions, Wi-Fi and 4G (with SIM slot)
It is a no name room or rather a room less known to the Romanian public.
The Chinese have a special talent for leaving us in the fog when it comes to branding.
I still don't know if the manufacturer of this camera is called UBox or Ubia.
I received the camera for independent testing, without any obligation. I didn't make a deal with anyone. The person who lent it to me bought it for personal use from some Chinese, I don't know where.
In any case, I did this review, because there are some of you who are interested in this type of room, which are super useful in some cases.
I find the camera very interesting, even if there is room for improvement in some places.
What I liked about the solar camera
Good autonomy given by the combination of 4 Li-ION 18650 batteries and 8W solar panel (I think)
Independence of installation. You can install it anywhere, even the Wi-Fi model (with a hotspot from another phone)
Record even in the absence of Wi-Fi (provided it is installed properly)
You put it in the "nail" and forget about it
High video compression, great for small files, but bad for video, it doesn't look like a Hikvision, let's say.
What I didn't like about this solar camera
Too much file compression (looks weird when moving)
The support is made of too thin a sheet (it sways in the wind)
Supports up to 64GB cards
Some approximate data observed by me (empirically)
Camera resolution - 1920 × 1080 at 15 frames per second
Video bit rate and codec - max 500 Kbps with HEVC codec (h265)
Maximum distance of IR LEDs - 18-20 meters
Motion sensor radius - quite wide angle and beats at about 15 meters
Solar charging time - in winter with 2 hours of sunshine it is charged from 80 to 100% light
Batteries suffer below 0 degrees Celsius - hard to charge (Li-ION problems in general)
Incredibly easy setup in the UBox app for Android si iPhone with QR code or encoded sounds (note Hikvision)
Battery charged without and sun, I think you at least 2 weeks, at low movement and outside temperature around 20 Celsius
The camera housing is made of aluminum alloy, but the panel housing and covers are made of plastic.
Conclusion after 10 days this SOLAR SURVEILLANCE CAMERA with batteries
I like ! Even if it has some small downsides, overall it is a convenient package at the price.
Those who want such a room want to pay a lower price, because such rooms can be damaged or stolen when installed in isolated places.
I understood that this room is around 600 lei, including batteries. A similar room from large manufacturers is around 800 - 1000 euros
...
After watching this video review, I am waiting for you with questions on the comments, if you are interested in some details about the room and not only.
...
Related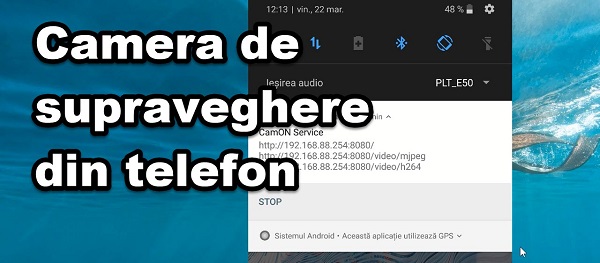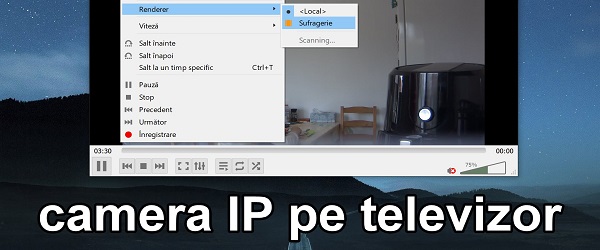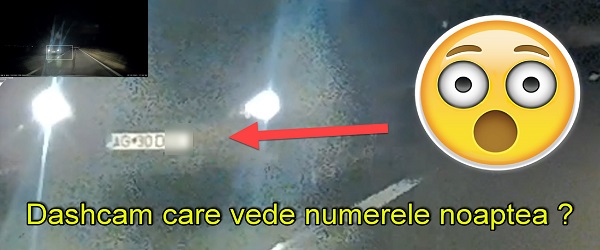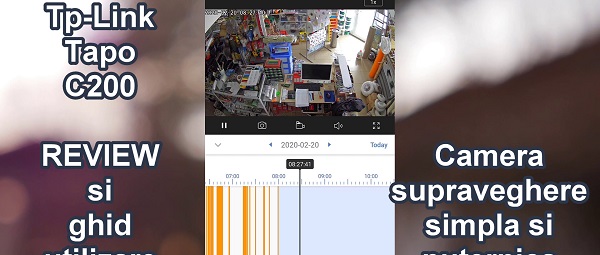 Video tutorial - SOLAR SURVEILLANCE CAMERA with batteries