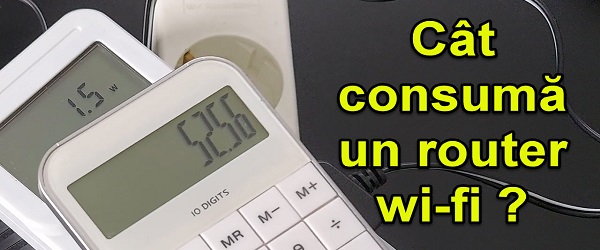 What is the tutorial about How much electricity does the Wi-Fi router consume?
In this video tutorial (How much electricity does the Wi-Fi router consume) we will see how much it consumes in the Wi-Fi router and at what costs to expect, especially since the router is connected to the outlet non-stop.
Not all routers are the same - some consume a lot, others less
Low-power routers:
These are simple routers and generally quite simple.
They only have 2.4 Ghz wireless bandwidth, 100 Mbps wired connections (Lan and Wan), less coverage. These routers do not do well with crowded places with many connections.
Highly consuming routers:
These routers have many features, 2.4 and 5 Ghz bands, support multiple connections, 1 Gbps or even 10 Gbps wired connections.
In addition, on routers that consume a lot, we find VPN servers, FTP, USB ports, we also find antivirus, network streaming media functions, complex parental control, etc.
In addition to a simple router, some users have other devices connected to the network
My configuration, for example:
Huawei ONT Router (from Digi)
Asus AC56U Router
Router Mikrotik HAP ac
Zixel POE switch
Hikvision surveillance camera
Consumption of the above configuration is around 50 Wh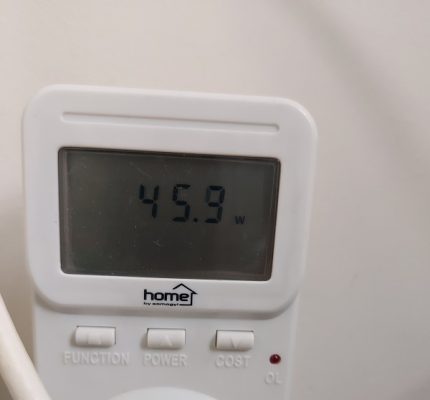 How much does a non-stop plug-in router cost?
In the tutorial I did the most optimistic scenario, with a router that does not consume too much, but is not too powerful.
That consumes around 3 Wh which means 3 Wh x 24 hours x 365 days = 26 Kwh per year, and in lei it means 52 lei at today's Enel price
In the case of my complex configuration above, with a lot of network stuff plugged in, the consumption reaches 50 Wh, ie 50 Wh x 24 hours x 365 days = 438 Kwh per year, and in lei that means 876 lei per year
How do we choose the router to consume less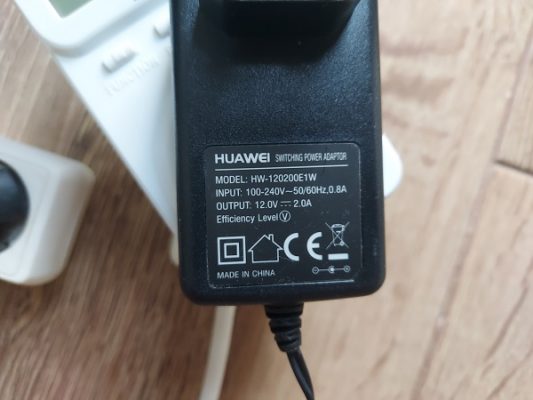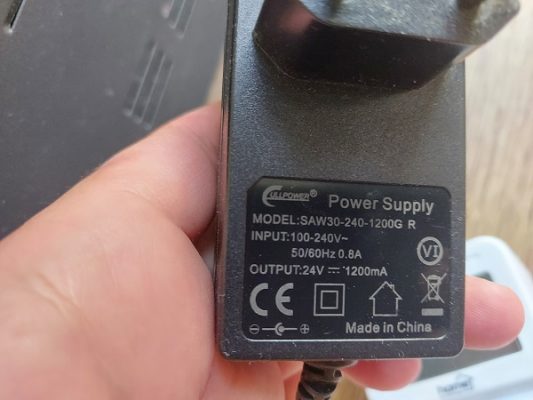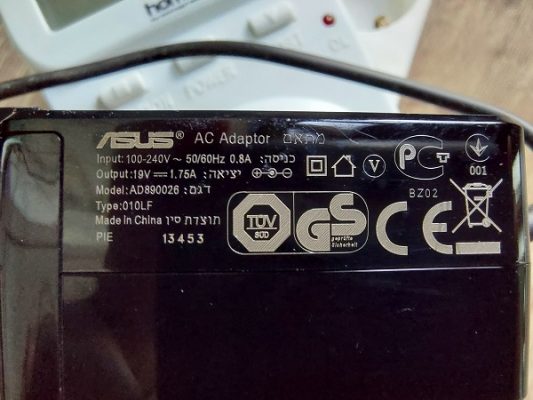 On each router power supply you can see the maximum current and voltage of the power supply, where it says "Output"
There we see the voltage and current, expressed in Volts and Amperes.
For example, in the first image at Output we have 12.0V and 2.0A. Multiply 12 V by 2 A and we have 24 W maximum possible consumption.
This does not mean that the router will consume so much, but theoretically it could draw a maximum of 24 W from the power supply.
Even if the value we calculated above does not indicate consumption, it will at least help you get an idea of ​​how much you can consume.
However, from experience (empirical observations) I realized that the router generally consumes about half of the maximum power that the power supply can output.
Huawei from Digi consumes around 12W with Wi-Fi on and under 10W with Wi-Fi off.
Balanced router recommendation - consumes little and has enough features
If you have any questions, I can answer them in the comments section!
Related Tutorials: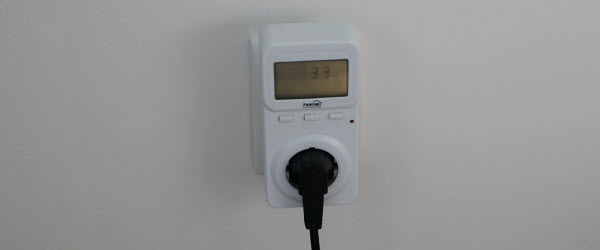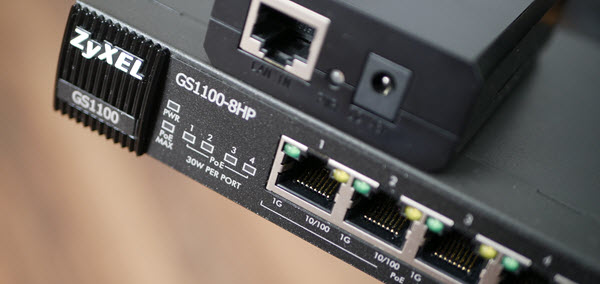 Video tutorial - How much power the Wi-Fi router consumes