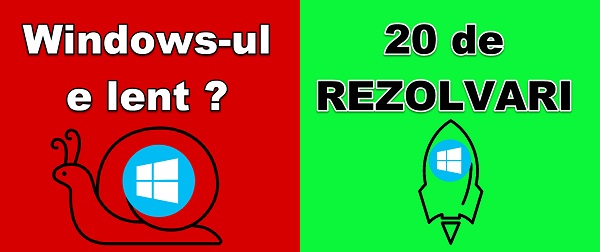 What is this "Slow Computer Causes" tutorial about?
In this video tutorial you will see some causes for a slow computer, here I am talking about the reasons why a PC is moving badly, I have also provided solutions to fix the problems that lead to a slow Windows PC.
Causes for a slow computer?
It uses the original Windows
Download original Windows 10
20 reasons why your PC is no longer fast
Use a hard drive instead of an SSD
You have programs that require heavy storage
You forgot to optimize your storage devices
Check the HDD or SSD for errors
Clean the disk of unused files (disk cleanup)
Increase the amount of RAM
Check RAM health (Memtest86 tutorial)
Uninstall unnecessary programs
Update the programs you use frequently
Update bios (Asus bios update)
Check your browser settings and extensions
Don't open too many tabs in your browser at the same time
Use antivirus software that does not consume too much resources
Scan antimalware with gen programs Malwarebytes
Don't leave too many seed files in uTorrent
Don't leave Steam open in the background (make updates all the time)
It is very important to have your PC components properly cooled
Be respectful of Windows Update, because it has a habit of running a lot in the background
Check the drivers, have them all installed and updated
Do not leave peripheral devices that you do not use, or which make your PC difficult to use when connected.
Useful tutorial
Video Tutorial - Causes for a Slow PC