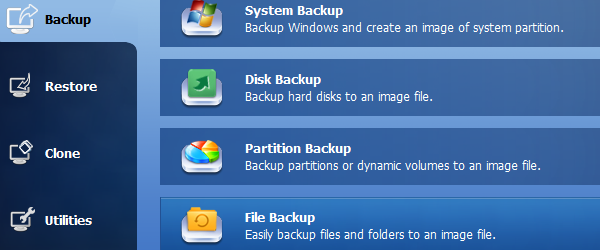 The Best Free Backup Program - AOMEI
Backup is probably the most important activity for data security.
Unfortunately, not all of us are backing up as we should, and we lose our data, often without being able to recover it.
Why backup - The best free backup program - AOMEI
- To keep the data safe from damage to the hard drive
- To be safe in case our data is encrypted by a ransomware
- So we can get back to work quickly in case of software errors
- Protection against any software infection
The best security in case of ransomware infection - The best free backup program - AOMEI
Backup is the best protection weapon in case of a ransomware infection.
For those who do not know, a ramsomware is a type of mallware hidden in a worm, trojan or other virtual vehicle that encrypts infected computer files.
In the Wannacry tutorial, I have shown you how a ransomware infection occurs, and how we can fall very quickly into this trap.
Tutorials dedicated to Ransomware
Along with DDoS attacks, Ransomware is one of the greatest threats of the digital age. That is why it is important to understand the phenomenon.
Infection live with WANNA CRY Ransomware and methods of protection
How does a PC infected with crypto Trojan LOCKY
What is DDoS attack and how to use - LIVE attacks
The best free backup program - AOMEI tutorial
AOMEI is a backup program for Windows. This program has several versions, but in the free one it is very competent and that's why I wanted to introduce it to you.
The interface is very simple and extremely easy to understand. I could say he was very much like Acronis True Image, But a few versions back.
What you can do with AOMEI - The best free backup program
Even in the free version AOMEI offers us plenty of functions to do our job without restrictions.
Backup, Restore, and Cloning Functions
1. Backup System
2. Backup for an entire disk
3. Backup partitions
4. Backup for files
5. Sync for files or folders
6. System Restore
7. Universal restoration
8. Clonare Disk
9. System Cloning (pro version)
10 Partition Clone
Various functions and important settings
1. Checking backup images
2. Create disk or bootable usb stick for recovery
3. Exploring backup images
4. Backup backup images (Pro version)
5. Import / export configuration
6. AOMEI PXE Boot Tool (Pro version)
7. Backup compression settings
8. Backup splitting (splitting backups into smaller pieces)
The best free backup program - AOMEI - video tutorial