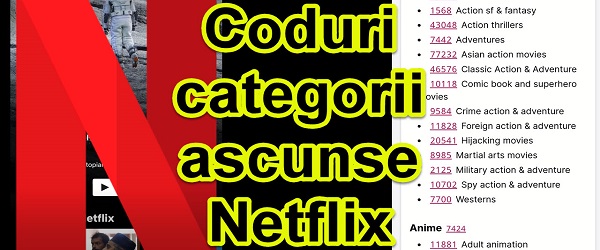 What is the Netflix Hidden Category Codes video tutorial about?
In this video tutorial "Codes with hidden categories on Netflix" I will show you how, with the help of some codes, you can find movies from certain categories and subcategories on Netflix
Why use a list of Netflix codes
To keep the application's interface as simple and easy to use as possible, Netflix has dropped subcategories and relies more on the algorithm.
This algorithm recommends movies and series based on your viewing history, searches, and initially set preferences.
The problem with this algorithm is that at some point it puts you in a category or two and keeps you there.
For example, if you watched a few episodes of a comedy movie, Netflix will only start showing you comedies. That kind of isolates you from the rest of the content
If a child likes sweets, then give only candy and soft drinks at every meal
That's what Netflix does, it just shows us what it thinks we like, because the algorithm sees that we only watched a few episodes.
This whole algorithm leads to a lack of variety and inevitably to boredom. It puts you in a virtual corner and only "feeds" you sweets.
A bored user is an almost lost user, and Netflix, out of the desire to keep us glued to it all the time, will lose us, because we will have the impression that we have already seen everything.
The algorithm must be rethought!
List of hidden categories on Netflix - which do not normally appear in the Netflix application - IN SIMPLE HTML
Normally, on Netflix, we only have the main categories and certain recommendations that Netflix shows us, depending on the preferences chosen when creating the account and the viewing history.
These are the only ways we can discover new movies.
But there is also a list of Netflix codes, through which you can reach categories and subcategories. This way you can get closer to the genres and sub-genres of movies you are looking for.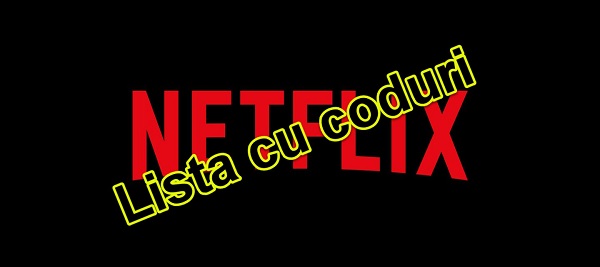 Related Tutorials: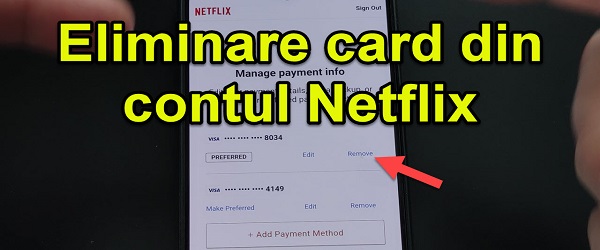 Codes with hidden categories on Netflix - video tutorial