Convert PDF books to Kindle without formatting and removal errors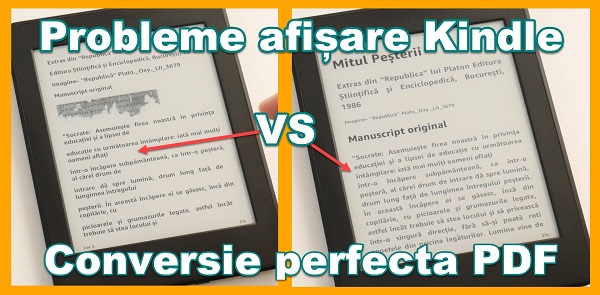 Kindle owners know well how hard it is to read a PDF document, especially if it's a book. A PDF is hard to handle on an eBook Reader.
Why it's hard to read the Kindle PDF.

The Kindle eBook reader can open PDF files, but unfortunately they are not easy to read, because we can not change the font or size.
If we want a bigger text, when we watch a PDF, we need to zoom, an operation that confuses us both on the page and when we return the page.
The PDF can be converted to another compatible format, BUT…!

When formatting PDFs, text formatting is spoiled and pages, paragraphs, dialogs, footnotes, etc. are embedded as in a ghiveci.
The perfect solution for PDF conversion while keeping formatting on Kindle
I have unknowingly discovered this method. I walk around frustratedly because I have a lot of books in PDF format and I could not read them comfortably on Kindle when I came across a discussion forum where a user suggested this method. I tried BUM! - PERFECT CONVERTED PDF - SOURCE CHANGE OPTIONS - TEXT RESIZING - CORRECT FORMATING
How to convert PDF correctly to Kindle?
The method is so simple that I'm embarrassed that I did not make any great effort for this tutorial. However, the information had to be shared, because too good a good 🙂
In your Kindle you have an email address through which you can receive your books on the Kindle. At this address you send any card and it will be displayed on the mainscreen of the Kindle, of course if you are connected to the net.
If you send the e-mail with the normal book, it will arrive in the format you sent it.
However, you must write in the "subject" field, in the email submission form, the word "CONVERT".
Once you do this, Amazon's servers will activate a smart conversion for your book, using text recognition and the context in which it is placed on the page - a kind of method AI.
Bonus, eliminating all Kindle ads
I mean removing all ads, even those on the lock screen.
It's simple:
1. Chat on Amazon support (from your account)
2. Tell the operator that you want to remove the ads because you are from Romania and will not help.
3. Ready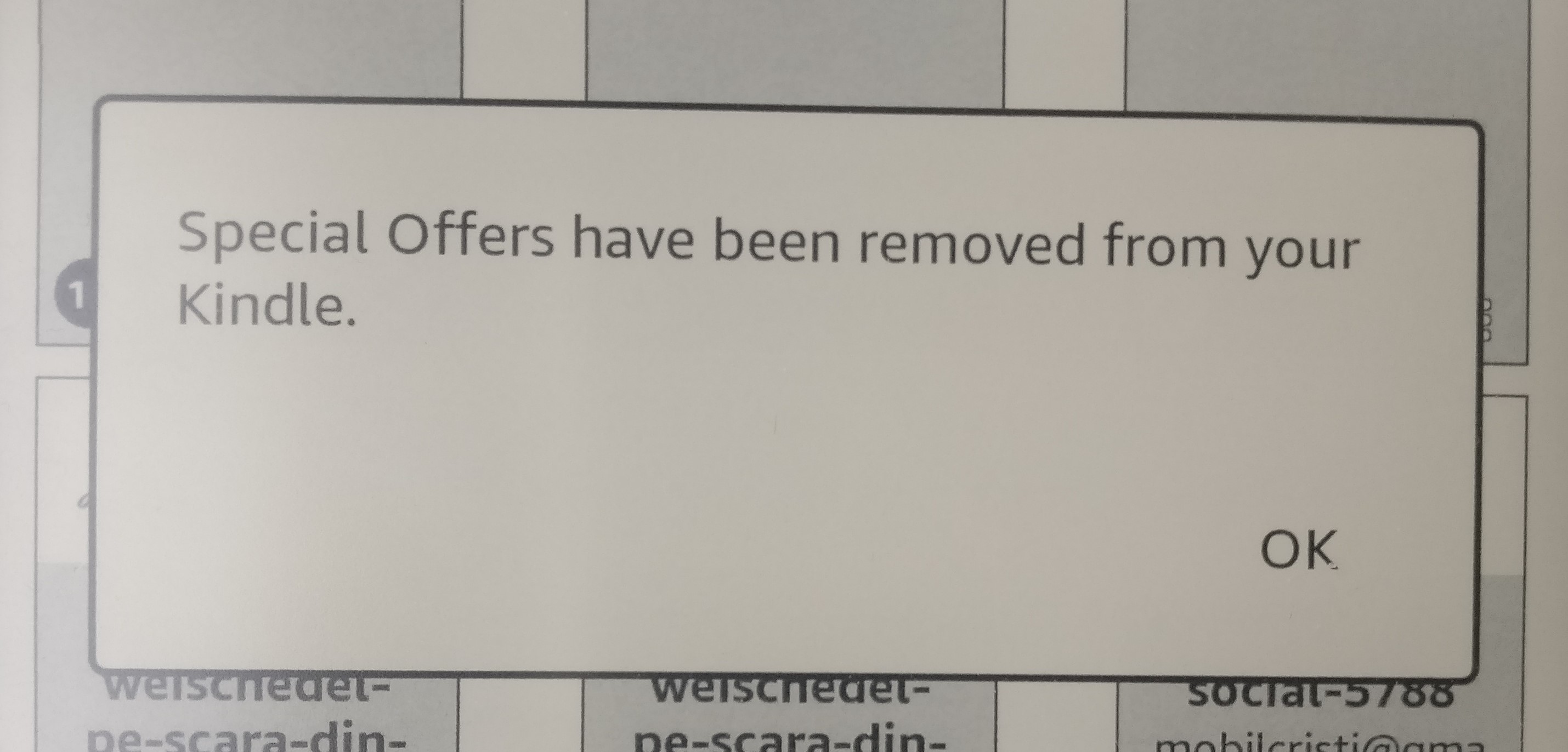 Kindle Paperwhite (probably the most balanced Ebook Reader)
Tutorials related to the topic:
Convert PDF books to Kindle without formatting errors - video tutorial