Copy text from any Android app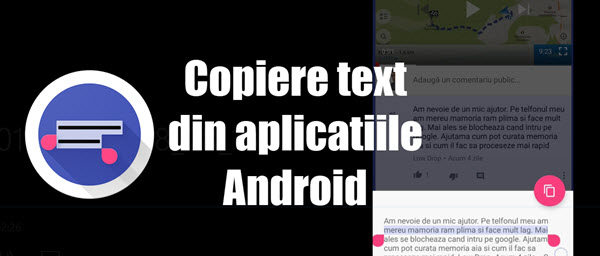 Copy text from any Android app
Copying text from Android apps has become increasingly difficult.
In some applications, you can copy entire paragraphs, or not at all, to YouTube, where you can not copy your comments at all.
Copy text to phones
Although it seems strange to some, sometimes you need to copy some passages from Facebook posts or YouTube comments.
Whether you want to quote someone or just want to copy a quotation, text copying is essential - Why else do we have these smart devices yet?
Universal copy
To copy selective text from some Android applications, we need an application, and the right one is Universal Copy.
This app helps us copy text from absolutely any Android app, even more, Can copy text right from the phone menus.
Download text copying application from Android apps
Universal Copy (Google Play Store)
Copy text from any Android app - video tutorial