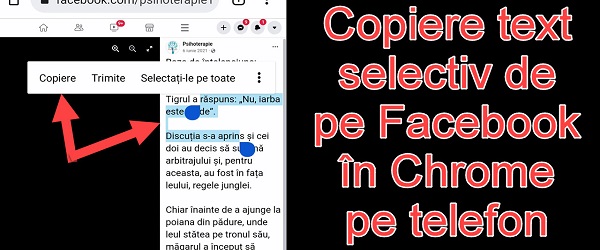 What is the Facebook Selective Copy Text Video tutorial about?
In this video tutorial entitled Copy Selective Text from Facebook, I'll show you how to copy just a few words or lines from a post on Facebook using the Google Chrome browser.
The tutorial is for those who use only the mobile phone, because the text can be copied normally on the desktop.
The Facebook application allows us to copy all the text of a post
You know very well, if you tried to copy some text from Facebook, that you can't selectively copy. The full text can be copied to the Facebook application.
The problem with copying the whole text is that sometimes when we want to paste the text in a conversation window, it kind of confuses our text, especially if it is very long. You have to delete, you can't delete properly, etc, etc.
How to copy only text passages from Facebook to your phone?
You can copy selective text from a Facebook post using the Google Chrome browser instead of the Facebook app.
Open the browser Google Chrome and go to where you want to copy text
From the Google Chrome menu, check the option "desktop site version"
Now the display mode will change but you will still see the mobile version
Change the url so that instead of "m.facebook.com" the version "www.facebook.com" is displayed
Why can't you copy text to your mobile desktop
Mobile versions of some sites, including the mobile version Facebook, are displayed using javascript. Therefore, the test is not properly viewed by the operating system.
An alternative would be to disable javasript in the browser, but then the sites will display quite ugly on the screens of mobile phones.
Related Tutorials: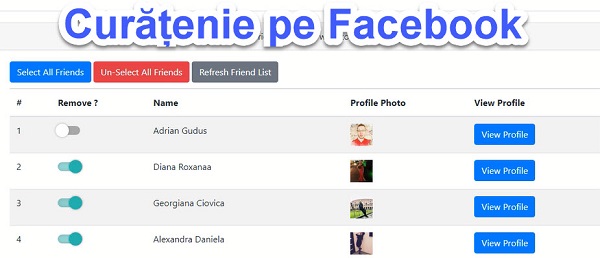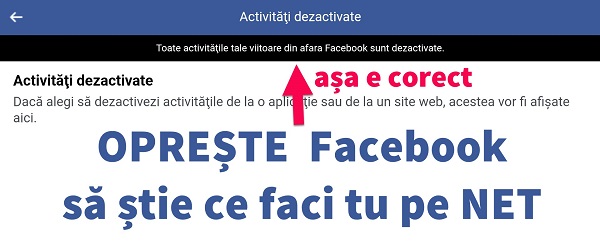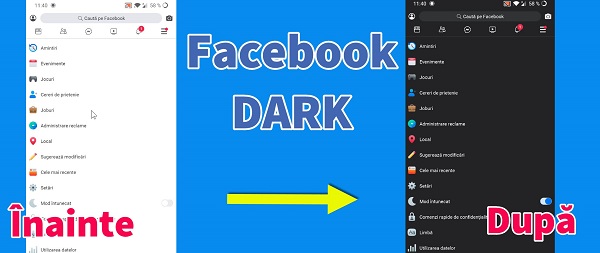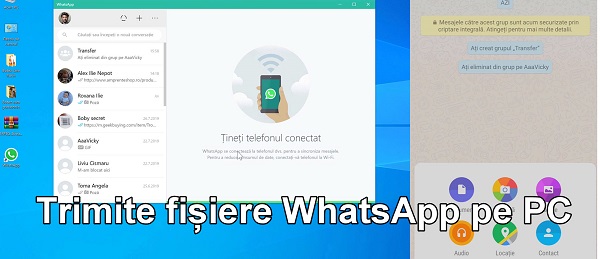 Copy selective text from Facebook - video tutorial