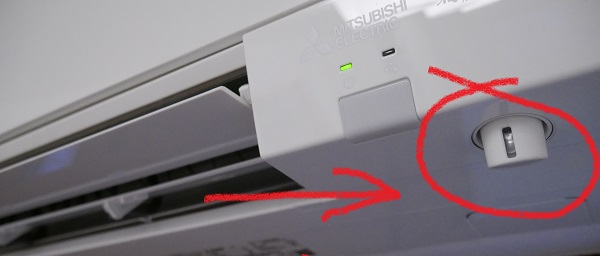 How to Choose an Air Conditioning, Cheap vs Expensive
Choosing an air conditioner should be done with care. If at first we are thinking about the price at the beginning, you should know that brand air conditioners offer very important advantages compared to no name.
What is the biggest problem with cheap air conditioners?
If we overcome many other disadvantages encountered in cheap air conditioners, the biggest disadvantage is the lack of spare parts.
I told the tutorial what I had with an air conditioner bought from Romstal.
It broke down after nearly 3 years of operation and no one was able to fix it. Although I called 3 teams, none of them managed to fix it because it had the motherboard on the burned external unit.
To order the plate from Romstal, it costs me half as much as I gave up, an investment too big in an old 3 machine.
Careful
Inverters are much harder to repair than old ON / OFF devices. That's why you have to make sure before you buy an air conditioner that the store can provide Service and spare parts and outside the warranty period.
Advantages of a company air conditioner
1. First of all, the network of service providers and repair specialists
2. Inverters are harder to repair and that's why it's important to have parts
3. The specifications are guaranteed and you can be sure it was not lying in the technical data sheet
4. Extra features
5. Quality of materials
6. quietness
7. reliability
Additional features encountered on more expensive air conditioners
1. Automatic multi-directional and multi-speed airflow control
2. Direct or indirect air jet depends on your preference
3. IR sensors (magic eye) that measure the temperature throughout the house
4. Air treatment or ionization (plasma, ionization, devirusation)
5. Programming the machine over the hours, days, week
6. Easy interior cleaning (fan and condensate tray)
7. Expensive air-conditioners (firm) are much quieter
8. Businesses are economical (real, not just on paper)
9. The more expensive air conditioners do not dry the air so much
10. The company air conditioners do not have strange odors (better materials)
If you want to heat your winter with air conditioning
I can guarantee that you can warm up in the winter with air conditioners, provided you have a very well-insulated home / apartment and the air conditioner is good.
I refer to the fact that air conditioners are normally designed for summer operation. In winter the circuit is turned and the air conditioner can put the heat in the house.
The problem occurs when the outside is very cold and the compressor can no longer do its job as the world.
For the winter season there are air conditioners with stronger and crankcase compressors that allow quick thawing and water removal until it is not frozen. You hear well, these machines freeze in the winter when the outside is moist.
The devices that I recommend below work well in both winter and summer.
If you still want to choose other appliances, and want to use them in the winter; Look carefully at SCOP or COP to get the highest values ​​and look at the maximum / nominal and minimum power of the appliance on heating at different outside temperatures. As a benchmark, some good values ​​are COP 5 and 6 KW power for an 12000 BTU.
If you have questions about winter heating with expensive cheap vendors, ask questions in the comments section
Recommendations:
Apparatus for cold summer and winter heat (at -25 degrees)
LG Prestige Air Conditioner (my recommendation)
Air conditioner Mitsubishi Electric Kirigamine Hara (Similar to mine)
Daikin Ururu Sarara air conditioner (Very good but too expensive)
Air conditioning Gree U CROWN (Chinese but very good)
How to choose an air conditioner, cheap vs expensive - video tutorial