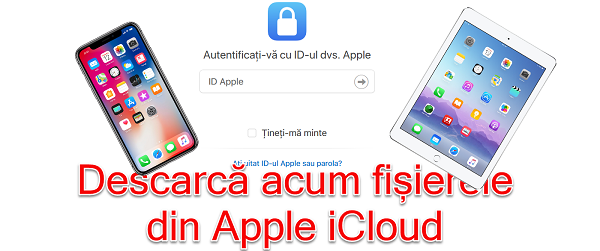 How to download pictures, videos and other data from Apple iCloud

Joy for everyone who has an iPhone or iPad. Apple lets us download the data we have collected over time on their servers in Apple iCloud.
Good parts of the GDPR

In keeping with the new European regulations, Apple provides us with a page from where we can download our data that we have collected over time on their servers. It's a normal thing if we take into account that most of the giants have made such options available to users.
Downloading data from servers…

If you want to download data from different internet service providers, you can watch our tutorials on this topic.
Deleting Facebook data safely - likes, posts, friends, etc
How can you download your photos and videos from Instagram?
Download YouTube channel with all the original files
Yahoo is dying, transferring data from Yahoo to Gmail
Unlimited online storage on Google Drive
How do I download Apple iCloud data?

1. Go to: https://privacy.apple.com/
2. Enter the Apple ID
3. Enter the password
4. Complete answers to security questions
5. Under "Get a copy of the data" click "Get started"
6. Check what you want to download and click "Continue"
7. Choose the size of the archives and "Finish"
You will first receive an email at your iCloud address confirming the beginning of the archive operation. Wait for the next email from Apple where you will find the download link. Operation lasts because all content has to be archived. It probably lasts depending on the total size of your iCloud files.
Why is it good to download content from iCloud?

1. You may find some files that you lost with an older iPhone phone.
2. Another appropriate scenario is where you want to delete the iCloud account
3. Access attachments, documents we do not have in the phone
How to download photos, videos and other data from Apple iCloud - video tutorial