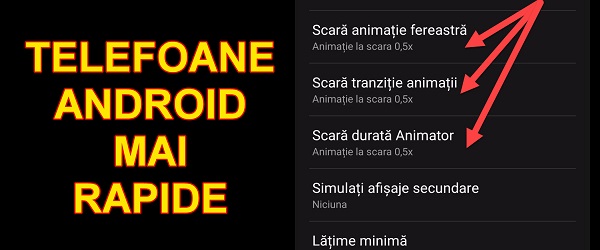 What is the video tutorial How to make your android phone faster?
Today, in the tutorial on how to make your Android phone faster, I will show you 8 things you need to do if you want to have an Android phone that moves faster and more stable.
What does a fast phone mean?
To make your Android phone faster, you have two main ways.
Eliminate all the problems, errors and bugs that can prevent the Android phone from working properly.
Changing settings that make your Android phone faster. A good example is the reduction of animations.
What are the most important settings / measures for a fast Android phone
There are a few things that any Android owner who wants to have a faster and hassle-free phone can do.
I made a list of 8 points, which you can follow. This list is in the order of "importance", from 1, being the least dramatic change, to number 8, where the user feels the effects most deeply.
How to make your Android phone faster 8 things
1 - Check for updates
Check for system, security, and application updates. The updates, in addition to new functions, also bring solutions for existing problems on the ROM.
2 - Restart the phone
This simple operation can give the phone a new breath, so to speak, it moves badly due to a blocked application. Restart erases all data from RAM and so the phone takes it from 0, fresh.
3 - Use lite applications
Where there are lite applications, use them. You can also use paid apps instead of free ones, because free apps constantly use the connection to load ads, and this can make it harder, especially for weaker devices.
4 - Uninstall unnecessary applications
If you want a faster Android phone, uninstall applications that you no longer use. You can't even imagine how easy the phone will work after uninstalling a bunch of applications that you no longer use.
5 - Clean the screen
Keep your home screens clean and tidy and charge them to a minimum. This will not only bring order and efficiency to life, but will also help your phone to be faster. Remove unused widgets and shortcuts.
5 bis - Delete the screen frequently
Even if I omitted in the video tutorial, I tell you now. Wipe the screen frequently. This will prevent the touch matrix from operating excessively. It is best seen when the screen is slightly damp and no longer responds to touch or responds hard.
6 - Clear the application cache.
It is good to do this especially when you feel that there is something wrong with their operation. Recently I had a problem with the operation of the Google Maps application, after a system update, and I solved it by emptying the cache.
7 - Reduction of animations
Animation reduction is the coolest setting that makes any Android phone faster. It is a simple setting that is made of Developer Options.
8 - RESET - Final solution
For those who have phones that move hard, it is an extreme one. I mean the total reset of his phone factory reset. CAUTION, when resetting, you lose all data. That's why it's important to save everything you need on an external storage device. The reset is good to take into account when the phone moves very hard and you will think of changing it. I say that before you try a reset to factory settings.
Similar tutorials about Android: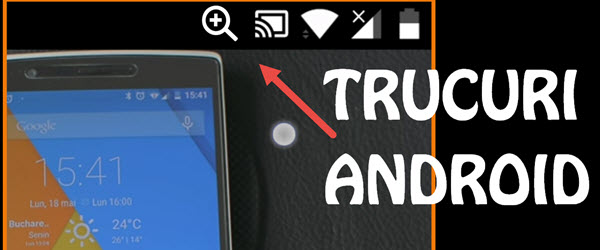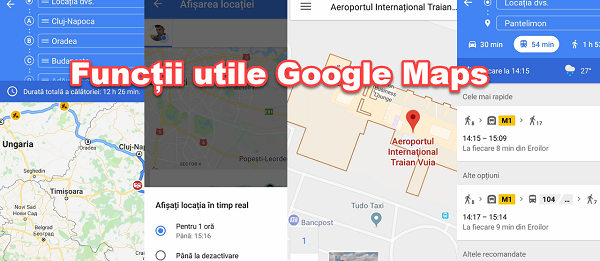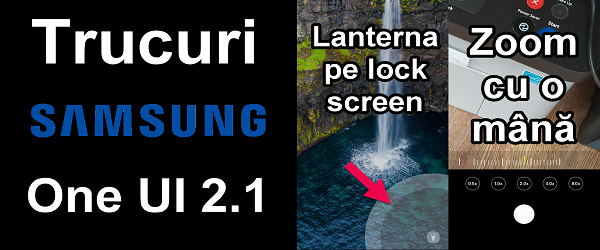 Video Tutorial - How To Make Your Android Phone Faster