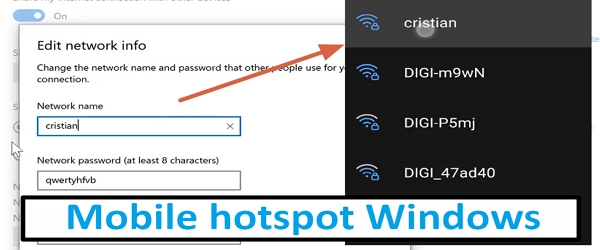 What the video tutorial How to make Wi-Fi hotspot on Windows is about
In the tutorial How to make a Wi-Fi hotspot on Windows we will see how to make a Wi-Fi hotspot on Windows, using the cable connection from the laptop or from desktops that also have a wireless network card.
What is a mobile or Wi-Fi hotspot?
On phones:
This function is very well known on phones.
You have mobile internet, you create a hotspot and you can allow friends who do not have an internet connection to connect to the internet through your phone
On Windows (laptop or desktop with Wi-Fi)
Just like on phones or tablets, Wi-Fi hotspot can also be activated in Windows 10 or 11, but with more and more robust connection options.
If the mobile network is used on the phone, on the PC we will use cable internet connection, which is much faster and more stable.
How to enable Wi-Fi htospot on Windows 10 or 11?
Click on the bottom right to open the action center
Click on the Mobile Hotspot widget to activate
Right click on the widget / and click Go to settings
Here we have the possibility to change the network name, password and operating band of the hotspot
The last step is to connect with the phone to the network just created
Why do we need to use the Mobile Hotspot feature on Windows?
A laptop or desktop with a wired network card and a wireless network card; And a cable with internet connection connected to them.
How to do mobile hotspot on Windows
What is the use of such a connection?
When we are at the office and have no Wi-Fi or mobile network signal
When we're on vacation and we don't have a good phone signal but we have cable internet and a laptop
In areas where the wireless signal is jammed or does not exist at all, but we still want to connect to the Internet with our phone
….for more see also the video tutorial
Related Tutorials: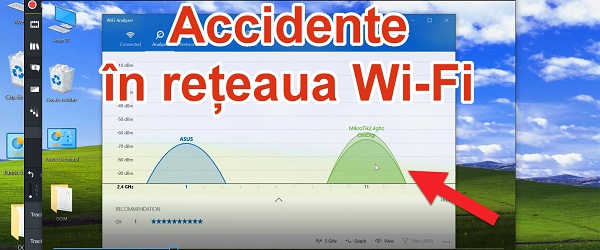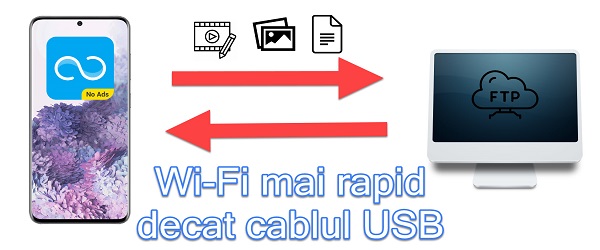 Video tutorial - How to make Wi-Fi hotspot on Windows