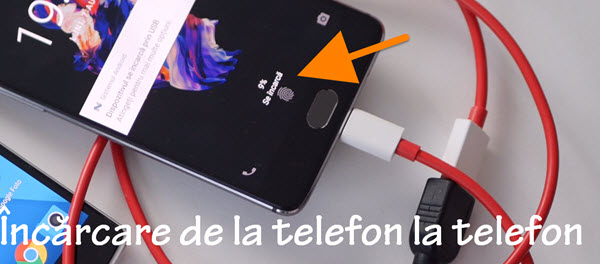 How do I load a phone from another phone?
Phones are super smart until…
Smartphones are very smart as long as they run out of battery - and that's when you remember you had to get an SMS or an email.
If you're close to the socket it's not the problem, but if you're somewhere without the ability to charge the phone, it's pretty unpleasant.
An appropriate place to stay without a battery is in a tourist adventure with the tent in the mountains. If your lap colleagues have the loaded phones, you can load them from them.
How do I load a phone from another phone?
Using an OTG USB cable, you can charge a phone from another phone or even a tablet, so they have bigger batteries.
Use only in cases of extreme urgency!
The phones were made to be loaded, not to be Portable batteries; That's why it's good to know that a phone can take 500 mAh to the USB port, which means it takes 6-7 hours to charge a phone with a 3000 mAh battery.
Besides the limited current on the USB port, we have some pretty small circuits that can not support the passage of current through the USB port in the long run.
In emergencies, this method can be invaluable!
Emergency cases:
1. You want to find a number on the agenda
2. You must receive an urgent SMS
3. You want to check a document from your phone
4. You need to confirm a transaction by phone
5. You must get a confirmation code for whatever

Tutorials with USB OTG
SD card copying directly to an external HDD without PC - IN HOLIDAY
How to make a USB OTG for connecting peripherals to phone
Net wired high speed through a USB adapter on Android

PRICES - USB OTG cables
Micro USB cable - USB OTG
Mini USB cable - USB OTG
USB cable type C - USB
How to charge a phone from another phone - video tutorial