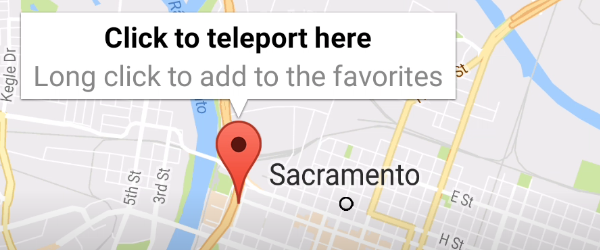 How we fool GPS, that we are in another location
Fictitious location is a way for developers to test apps that use the location. Instead we will use fictitious locations to fool the phone as we are in another location.
Carefully use the fictitious location
The fictitious or false location should be used with care. It's not a good idea to forget the application because when you want to use a navigation program, you will have problems with the exact location.
Why have fictional locations?
1. To mislead some spy software
2. Check-in from different locations of your choice
3. To trick your friends on Facebook (as you are in exotic locations)
4. Misleading games that use GPS
5. If you're hot, you've stolen a phone and you do not want to be discovered
Best use for fictional locations
You know that on social networks during this time, the last exotic vacation destination is very important. Whoever does not go as far as Romania is a fluffy sucker.
Of course, it's hard to meet each time and go through the islets all summer, that's expensive.
Plan B, to break your list of friends on Facebook, and they hate you to death, is to pretend you're at the back of beyond in Bali or Costa Rica. Of course, all the plan you're going to implement from the house.
On Facebook, you can complain about expensive roaming outside of Europe, losing baggage, etc., etc.
With the pictures you're doing, you're on your own. I only help you with falsifying the location.
How do we fool GPS that we are in another location?
1. We are installing a location fake application (see below)
2. In Developer Settings / Options, we activate fictitious locations or select the fictitious location app
3. We start fictitious location app and select your preferred location
4. The Mock Air GPS application and a joystick that you can navigate on the map
Fictitious location applications:
1. Mock GPS (Has joystick)
2. Fake GPS GO (Without a joystick)
How do we fool the GPS, that we are in another location - video tutorial