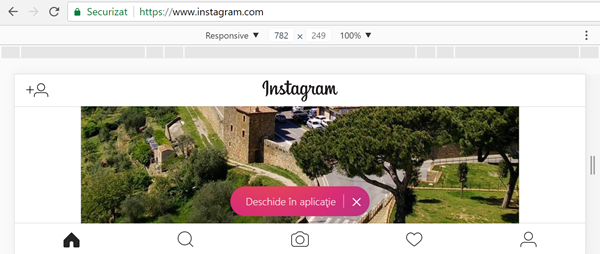 How post on Instagram on your PC without applications or extensions.
For some time, for its users, Instagram provides an application / web interface running directly in the browser.
Unfortunately Instagram web interface does not allow uploading photos.
How climbed instagram photos from your PC browser?
1. Open the Google Chrome browser
2. We connect the computer Instagram account in Chrome
3. Go to top right: Menu (three points) / More Tools / Developer Tools.
How we can post on Instagram on your PC?
In Google Chrome developers we have a way that mimics a mobile browser, so you can post on Instagram on your PC. Before you enable developer mode mobile interface, we have no option to upload pictures.
Before and after activating mobile way:
Careful:
You should only use Google Chrome as you work your uploaded photos on Instagram from your computer.
I recommend you turn off browser plugins that could block the Instagram mobile interface. In some cases it might not work if you have an older version of Chrome or use ad blocking extensions.
Upload photos to Instagram on your PC without software and browser without plugins. Easier so you can not ...