How do you put covers on the eBook, Kindle Paperwhite, FREE BOOKS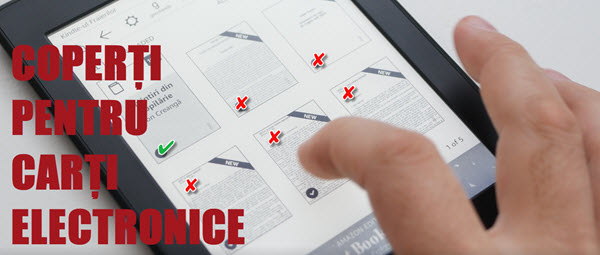 To quote from a comic skit: "books make you stupid".
Who else is reading?
Reading has changed over the past few years with the advent of the Internet, as if we've forgotten about nose-books on screens, fortunately, books, still do not give up on us (The Return of Books). Now we have a lot of information that seems lately has begun to get us nose. I think there are times when you need consistency, and then the internet does not help you.
Return of modernized books.
EBooks come back to other eBooks with eBook readers come to meet the need for portability, succeeding in blending technology with the pleasure of reading, even more, even by arguing with experience with dictionaries, text formatting, lighting, etc., etc.
Ebook Reader.
I took one Kindle Paperwhite which I am extremely pleased with. There's just about everything you need to read books in electronic format. I strongly recommend this eBook Reader.
Caliber, sort of a mechanic for electronic books.
The Calibre program is great for any of you electronic. From converting Epub to Mobi or PDF, to editing or putting covers on eBooks, this program, which is also open source on top, is great.
I used it to put covers on some free eBooks downloaded from the net (link below).
Electronic book covers can be placed individually or bulk, or you can put a generic cover created by the Calibe application, so you can see the eBook reader that is the title of the book and the author.
Where did I get free eBooks in Romanian?
I found an 850 book of electronic books in Romanian, MOBI format.
Free eBooks in Romanian (download torrent if you want them all)
Pass it on to your friends, because they are "books that make us fools"
Kindle Paperwhite Prices:
Emag
Amazon (delivered to Romania)
How to put covers on eBook, Kindle Paperwhite, FREE BOOKS - video tutorial