How To Reduce Smartphone Dependency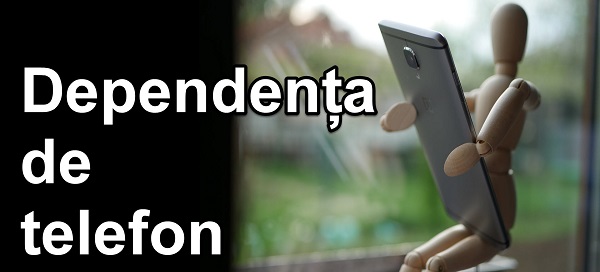 The smartphone has two faces!

How to reduce Smartphone DEPENDENCE - The mobile phone is a friend, but also an enemy, it is a benefactor but also a manipulator. It's up to us how we let this seemingly harmless gadget enter our souls.
The smartphone is the Trojan horse of our era!

Underneath the tempered glass is the gateway to the world of knowledge. It has never been easier for us to find things, and in no time of history did man have access to so much information that can be accessed instantly.
Under this wave of useful things is hidden a small army. This army is made up of a suite of applications and games that virtually no longer let us be. Facebook, Instagram, YouTube, Various Games, Camera, etc, etc.
Why should we pay attention to Smartphone addiction?

Homo Sapiens was born about 100.000 years ago, when he had time to get used to all the conquests of mankind.
Our problem comes from the fact that Homo Sapiens is now facing a tsunami of new information and technology and has no time to adapt to them.
Because the Smartphone is so attractive, we tend to ignore the other areas of our lives.
Everything is happening too fast for our organic structure.
This is where the oddities come from…
Paradoxical:

In the information age, we are extremely misinformed
In the age of knowledge, we are becoming more and more ignorant (not to say otherwise)
In the era of socialization, we increasingly departed from the people around us
In the country of communication, we are no longer able to link a sentence to the presence of other people
In the present age, when we should smell any lie, we are very easily forgiven
What makes us addicted to Smartphone
Like the substance addict, we get to find all the answers in Smartphone.
We use Smartphone:
When we're bored
When I wait in a row (at merdules)
When we go to the beach
Before bedtime
When we get up
In short, ALL TIME!
Addiction or bad habits?

Dependency is when you consume something that appeals to you, but you can not give up.
Addiction occurs in the case of alcohol addicts, drugs, cigarettes, etc., and abstinence from substances brings after it psychological addiction and addiction.
The stupid habit is for example spitting or screaming. At these habits it's hard to quit because they have entered the reflex, but once you leave them, you do not have the problems that you encounter with substance abstainers.
Addiction has two phases:

1. Physical dependence
, which is called a serpent, and which is a bad physical condition that occurs when you have not consumed the substance. Physical dependence can be treated relatively easily.
2. Mental dependence
, is a state of mental anxiety that manifests itself even after you have solved the problem with the servitude. This restless state stops only when you take your dose. Mental dependence is treated very hard and is primarily responsible for the re-establishment of substance-dependent.
Does the smartphone add addiction or not?

Using Smartphone is not a bad habit, it's addictive, because its use brings us rewards by triggering a hormonal discharge when we use it.
Smartphone dependence is a psychological addiction, a dependence that is difficult to treat, and which leads mankind in unknown ways.
Solutions to Limit Smartphone Usage:
1. Using the monochrome mode
2. Let the phone load the day, so you can get some time
3. Do not take the phone at the table or in the lunch break
4. Stop notifications that cling to you
5. Do not use your phone for boredom (creates harmful automatisms)
6. Do not use the phone before bedtime
7. Do not be curious, do not check the 5 phone in 5 minutes
8. Break any connection with social networks (if possible)
9. Use a normal phone instead of a smartphone (if possible)
.......
My dears:
Use the phone with the brain, not the soul!

.......
How to Reduce Smartphone DEPENDENCE - Video Tutorial