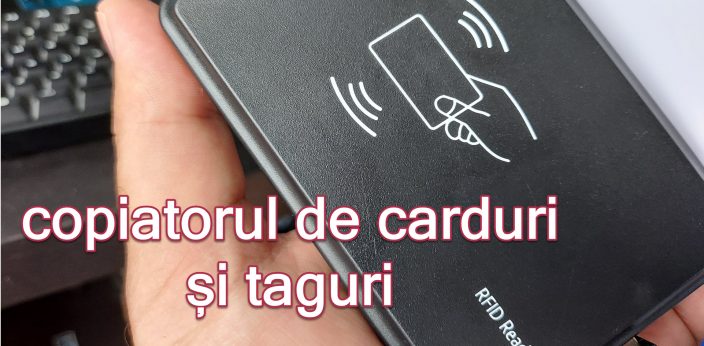 What is the video tutorial How to copy cards and tags?
In this video tutorial I will show you how to copy access cards and tags RFID, ie those cards, cards or tags with which you enter the staircase of the block, the hotel room, the yard, the warehouse, etc.
What are those RFID cards, cards or tags?
Imagine that the access cards or the colored tags from the keys, with which you enter the staircase of the block or the hotel room, keep a kind of password on them.
When the RFID reader, from the door of the block staircase, the hotel room, from the barrier or from wherever we have such systems, feels a card nearby, reads it and sees if it has the right code, and if this code corresponds to one of the codes in the database, access is allowed.
We can look at these access cards as passwords.
How can I access access cards?
Using a simple RFID card reader or tag, we can read any card that uses this system.
After reading the card, we can also copy it to another card or blank tag, which usually comes with the reader.
The RFID reader is also useful for backing up access cards
Let's imagine the company where there are many warehouses, workshops, annexes, etc. and all work with RFID cards.
We can also think of a hotel where access cards are used in rooms and service spaces.
With this card reader all cards can be backed up, and in case a card is lost, we can always copy it from the backup.
Download disk content (driver and RFID reader application)
Tutorials similar to wireless, bluetooth, cards, etc:
Video Tutorial - How to copy RFID access cards and tags