How to back up WhatsApp online to change or reset your phone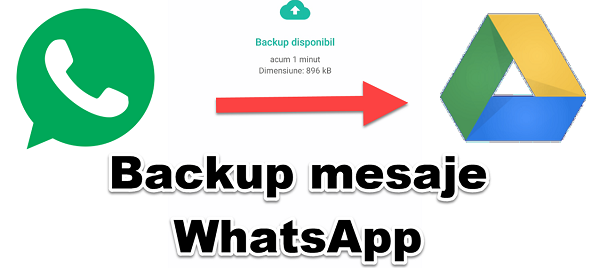 How to back up WhatsApp online to change or reset your phone
Backup is the operation by which the user ensures that they have a backup copy of the data stored in a location other than the one on which the data is. In vain, you back up if you keep it in the same place as the original data.
Whatsapp makes backup only locally!
Whatsapp automatically does a local backup, that means conversations, photos, and call list will not be safe if we reset the phone or if we change the phone, we can not have conversations, etc. on the new phone.
Enable backup on Google Drive.
Saving backup on google drive is extremely simple and useful. For example, when you change your phone, backing up in your Google Account will automatically be restored.
Why whatsapp does not automatically save online.
Over time, there have been all sorts of discussions, but it's mainly about locating data locally for better data protection and improved privacy.
Importance of copies of data security.
The most painful moment is when you lose your data and you realize you can not find it anywhere. I lost a hard drive with a lot of pictures and documents and since then I back up all the data periodically.
Perhaps a WhatsApp account is not a misfortune for many, but there are people who have received important messages or extremely valuable files from friends, dear colleagues.
Why not back up whatsapp on Google Drive?
Especially it's free and extremely easy. Additionally, you do it only once and then at the slots you set, WhatsApp backup will be done automatically, then upload to Google Drive
More WhatsApp, backp and data safety tutorials:
How to backup WhatsApp online for phone change or reset - Video Tutorial