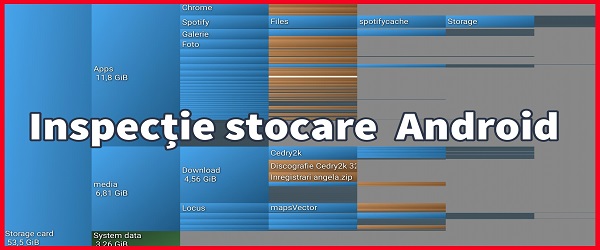 What is the video tutorial about, how to clean the phone.
In phones we have an internal memory, on which all kinds of data are stored. As time goes on, this memory loads and we have to do some kind of cleaning, and throw away what we don't need anymore. How to clean your phone, you will see in the video tutorial.
How is the internal memory freed from the phone?
Almost every user knows that in order to free up space in the internal memory of the phone, it is necessary to give up certain files that are no longer useful.
We back up photos and videos and uninstall applications that we no longer use, but the memory is still busy and we don't know what.
The phone's memory becomes smaller and smaller over time.
Without any connection to information entropy, while using the phone, applications leave behind a lot of files, which are currently useful, but which in the future only occupy internal memory.
These applications are like digital pollutants.
Philosophically speaking, out of order and peace, when it's the new phone, we were heading for a pile of data and clutter. From a fresh and fast phone we headed to a slow and old one.
The solution is to delete, to cut in live meat bits and sticks, and let's throw away everything we have left.
Look at the miracle! - DiskUsage!
This application seems to make us see in the dark. Why do I say that?
Normally man cannot know whether data, bits and bits, information, etc. Just like we can't see the cold, and we need a thermometer that translates our temperature. He, the man, needs a graphical representation, ie the DiskUsage application, to see how the files on the disk are stacked.
DiskUsage is a kind of WinDirStat from Windows
Video storage cleaning tutorials:
Video Tutorial - How to Clean Your Phone