Hi friends, in today's tutorial will teach you to make your own USB OTG adapter for connecting various USB peripherals to your phone (mouse, keyboard, USB stick, joystick).
USB OTG (on the go) is a more special adapter that allows us to connect all sorts of peripherals to a smartphone, I tried with several devices, some of these peripherals were connected others do not, those who wanted to work are part of devices that need a lot of energy and of course the phone is not able to provide too much energy.
What peripherals were connected via USB OTG:
Wired Mouse
Microsoft Wireless Mouse
Microsoft Keyboard
Keyboard no name
USB Stick
Memory card (the reader)
What was not connected to the phone via USB OTG:
Condenser microphone (Samson C01U)
Portable hard disk (2,5 ″, 7200 rpm)
Why we need to build our USB OTG adapter?
1. Micro usb or mini usb cable, plug the phone depends on some tablets have mini usb micro usb but most telefonelor have.
2. Mother jack USB cable is a kind of extension to jack higher than normal, it can get a USB stick.
3. Tools for cutting, gluing insulating Sibanda.
4. Gun or soldering iron and modified loop like in tutorial, so you can do soldering in tight spaces.
5. Pasta wire strippers and soldering tin.
6. OTG USB compatible phone, not all telefonele supports it.
7. Patience and attention.
Careful:
While micro or mini usb socket unscrew have to be very careful, you can cut or scratch easily, so be careful.
How does USB OTG adapter cable?
For we only need two adapter plugs, plug micro usb plug usb and mother.
The first step is cutting and pasting cable, micro usb plug wires will connect to the USB jack mother, job is simple, respecting restore cable color code, we need to get out a cable with micro usb connector on one side and the other side of the USB mom .
The second step is the dissolution of micro usb plug, this must unite wire with lug megru goal in micro USB socket for this deck can use some thread. Splice must do it carefully because it contacts the other wires are very close to each other.
The image below can be of great help while you plunge, need to keep in mind its a micro USB socket contacts are not like in the picture, the socket will find two contacts on one side and three on the other side. We will have to bring a thread from the black (on the three contacts) to lug contact which has no seam, it is on the other side of the connector (on the two contacts).
We expect the comments section to tell me what you did.
I repeat:
Be careful with sharp objects and sharp ones.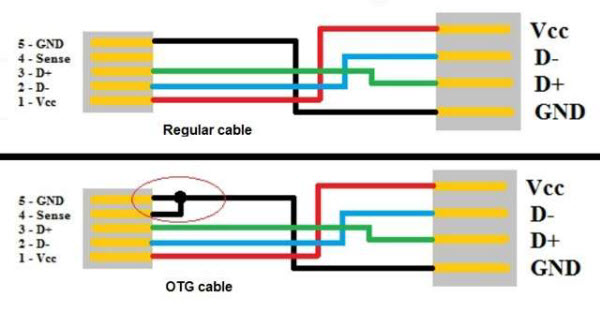 Remember, if you have suggestions, complaints or additions do not hesitate to write in the comments box, de-also if you met the comments box a user has a problem and you can help him, do not hesitate to do it, the only way we can do this place better, see the comments box!
On the comments box trying to get somewhat on the subject so other visitors can offer a tutorial + comments relevant comments may be extra support for user errors, or desire to learn.
Before asking a question try looking through the comments oldest, most times there already answered your question.
Use more categories at the top of the site and the search engine from the right corner to quickly get to what you are interested, we have over 900 tutorials that cover almost every genre of software, we have realized, I you just have to search for them and watch them.

Instructions for use videotutorial.ro

Search Engine.
If for example you have a problem with Yahoo Messenger, you can enter in our search engine terms like Yahoo, Mess, Messenger, id mess, multimess problem messenger, messenger error, etc., you will see that you will have a choice.

Categories.
If you use category drop-down, they find the bar under Home categories: Office, Graphic-Design, Hardware, Internet, Multimedia, Security, System, Storage, Backup, under these categories are organized sub-categories and sub-sub -categorii, that's a more accurate filtering. To find something related to Yahoo Messenger using the categories you can lead the category:InternetThere will open other subcategories where you choose Voice-ChatFrom there you can go on the subcategory YahooFinally, with these filters will arrive on a page where the only items related to Yahoo Messenger or Yahoo Mail.

Archives.
On the page Archives You can find all our tutorials organized beautiful days saptameni, months and years.
Everything is logical, just follow the logic.
Enjoy !
by Cristian Cismaru