How to reset your Windows password if you forget it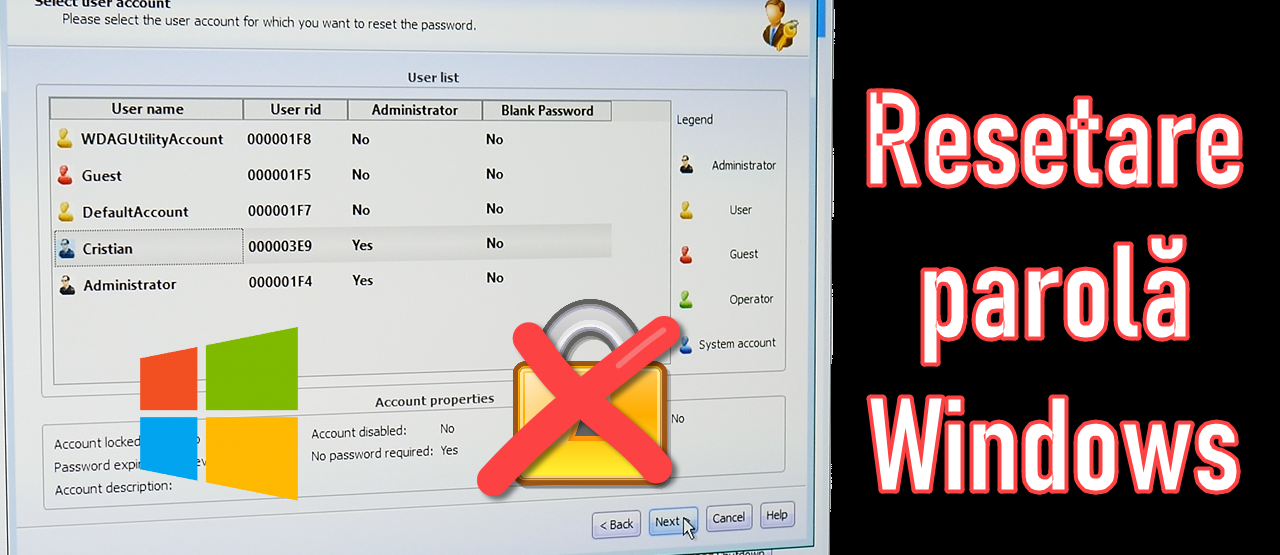 How do I reset my Windows password if you forgot it?
If you forgot your Windows password, you have two options. The first is to reset your password and the second is to reinstall Windows.
On which Windows operating systems does password reset go?
Resetting the Windows password, that is, the method presented in this tutorial, works on any usual Windows version such as Windows 7, Windows 8, Windows 8.1, and Windows 10.
The only condition that the method would work would be to have local accounts.
What is the password reset program?
Today's Windows-based wipe / reset software is called Lazesoft Recovery Suite, and it is a sum of programs that can be used to perform other operations, not just resetting your Windows password.
This is not the only way to cancel the Windows password
We have also presented you with other occasions, another method of removing the Windows password, and these methods also work for the administrator account.
How do I use Lazesoft Recovery Suite to remove my password from my PC or laptop (Windows)?
1. We are launching the Lazesoft Recovery Suite program
2. We chose Burn CD / USB Disk
3. From the drop down menu, choose the operating system of the password-protected PC
4. Choose the USB stick (or CD if you want)
5. We follow the Wizard all the way
After you finish, insert the stick into the password-protected PC
6. Choose from your book's stick menu
7. After booting, you will see the application interface
8. From the screen options, choose Password Recovery
9. Choose the user for which you want to reset the password and press reset
The steps are detailed in the tutorial below.
Download Lazesoft Recovery Suite
Related Tutorials:
How to reset your Windows password if you forgot it - Video Tutorial