How we see the Romanian TV stations on the phone from abroad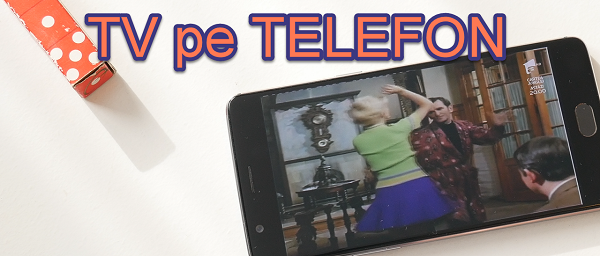 How we see the Romanian TV stations on the phone from abroad

Even if mobile phone providers have all kinds of cool mobile TV applications such as Orange TV GO, Vodafone Mobile, Telekom TV web and mobile, these apps do not work outside of the country and that's a problem. I use Orange TV GO and it goes well, but it only goes to Romania, outside it.
Maybe we want to look at some Romanian post when we are out work or we want to watch a match when we are on vacation.
How can we see Romanian TV stations on the phone from abroad.

In fact, we can see all the stations that are being broadcast in Romania, not just the Romanian ones; Because we usually miss our country when we go out to work or on vacation.
The application with which you can watch Romanian TV channels on the phone from abroad.

TV Romania 21 is a free application that can be found in the play store and that only keeps the top links "sop", which it passes on to sopcast or to sop to http
The necessary plugins with which we see the Romanian TV channels on the phone from abroad

In addition to the TV Romania 21 application, we also need "sopcast" or "sop to http".
I recommend "sop to http" because it works faster and in addition it is a play store controlled application.
The video player with which you open the stream can be "sopcast", if you have installed sopcast or the default one from "google photo". If you want, you can also use VLC or MX Player
Applications:
Basic:
TV Romania 21 (the basic application that keeps the links and the interface)
Streaming apps:
Sop to http (the app that redirects the sop stream onto http)
Sopcast (see that I did tutorial)
One of the players:
MX Player
VLC
Google Photos
Optional:
Ace Stream
Tutorials on the same topic:
How we see Romanian TV stations on the phone from abroad - Video Tutorial