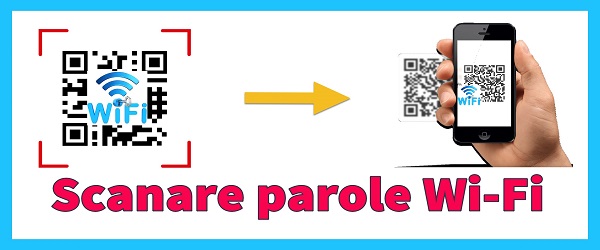 About this tutorial: How do you view Wi-Fi passwords on Android?
In today's video tutorial (How to view Wi-Fi passwords on Android) we will see how we can find the WiFi passwords for the networks we have connected to in the past and to the ones we are currently connected to.
New feature for WiFi on Android 10
Android 10 comes with a new feature. The ability to share (share or share) the network or WiFi networks we have been connected to in the past, by displaying a QR code that we can scan to connect to that network.
Sharing a WiFi Network with a QR Code - How to View Wi-Fi Passwords on Android
On some phones, OnePlus or Google Pixel, under the QR code that is displayed when we want to distribute a WiFi network, the password of that network is also displayed clearly. On other phones, as far as I understand, on Samsung, the password is not displayed clearly but only the QR code.
Interpretation of the QR code for deciphering and finding passwords for the WiFi networks we have connected to in the past
I have presented in the present video a solution for the cases in which the password is not displayed clearly under the QR code. We only need a third party application on it we can install and it will interpret or decrypt the QR code for us and so it will show us the password clearly for the network to which we want to find the password.

The QR Scanner application used by me in the tutorial, you can download it from here:
https://play.google.com/store/apps/details?id=com.apple.qrcode.reader

You can download the QR code reader for iPhone from here:
https://apps.apple.com/ro/app/qr-reader-for-iphone/id368494609?l=ro
The usefulness of the WiFi sharing feature through a QR code, vulnerabilities and conclusions
The benefit of this new feature in Android 10 is that it allows both the connection to a new network, only by scanning a QR code and the possibility to share the WiFi network through a QR code.
Although it seems a very useful function at first glance, especially when you have to connect to a network with a complicated password, meaningless, with many random characters, it also presents vulnerabilities and one of them is the one we talked about in the video clip. today.
Everyone has Android 10 and has logged in at least once to that network, the password can be easily viewed and manipulated so that it can reach anyone, even those you don't want to reach.
Related Tutorials:
Video tutorial - How to view Wi-Fi passwords on Android