Clear space clearing WINDOWS duplicate deletion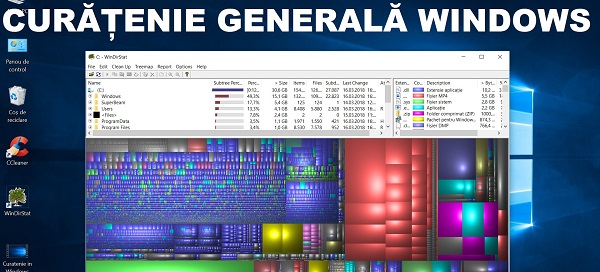 Everyone already knows that on Windows you have to do some maintenance from time to time, so we do not have problems or slow down the operating system.
Windows has some "brooms" and "rags", but that's not enough.
An operating system, to work perfectly, needs free space, a fast disk, removing unnecessary or duplicate files.
A fast disk must have at least 20% free space. It must also have defragmentation (HDD) or optimization (SSD) done; but these operations are done only after I have cleaned. Optimization and defragmentation are done at the end, because they are like "internal order" operations.
Aid for cleaning and space clearance.
When we take care of ourselves, of course, we also need some hopeful helpers. We need a team of cleaning tools and efficient solutions. Dirt must be removed and the order restored. Surprisingly, how clean is the cleanliness in the house with the computer.
1. CCleaner, it no longer requires any introduction. It's the application you can rely on to clean your windows, applications, registry, and remove your duplicates.
2. WinDirStat, which we presented on another occasion, is a software that shows us at a glance, visually, everything that is on the disk and what size it is. This way you have a "satellite" view of all the files that consume space, regardless of the cracks through which they hid.
Also with WinDirStat we found two files that occupy a lot of space.
"Hiberfil.sys" and "Pagefile.sys"
To disable hibernation, which is responsible for the existence of the hiberfil.sys file, use the command:
Powercfg.exe / hibernate off (to stop hibernation)
Powercfg.exe / hibernate on (to start hibernation
Download applications used in the tutorial:
CCleaner (the free version is very good)
WinDirStat
Related tutorials:
Cleaning release duplicate space WINDOWS - video tutorial