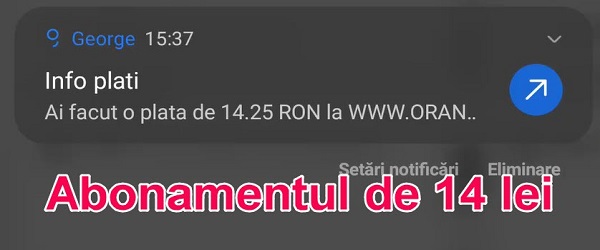 What is the DIFFERENCE BETWEEN YOXO and FLEX tutorial about?
In this video tutorial, "THE DIFFERENCES BETWEEN YOXO AND FLEX", I will show you the differences between the digital subscriptions from Orange and Vodafone, ie YOXO and Flex respectively.
We will also see what is profitable and for whom, as not everyone needs an unlimited net or 1000 international minutes.
What are digital mobile subscriptions?
Like most things in our lives, such as school, work, banking, personal relationships, which have moved into the digital world, that is, digitized; Now mobile data and telephony service providers are also in line with the trend.
The digital subscription implies greater freedom, independence and flexibility. That is, every month you can move from one subscription to another or from one service provider to another.
Independence is the date of non-binding of an annual contract
flexibility comes from the ability to change your options and subscription whenever you want
Libertatea is that you can move to another service provider whenever you want, an advantage that no one notices.
You must be able to manage a digital subscription yourself, without resorting to customer service, which from now on becomes a chargeable call.
What does the digital subscription mean for everyone to understand?
Mobile service providers, in their attempt to limit costs with employees and collaborators in call centers and partner stores, provide the customer with direct service with minimum rules.
It leaves you the full power to decide, but within the limits of the rules, which is common sense, set by them.
If you think about it, at the beginning of mobile telephony you had to come with money from home to subscribe.
So far, only Orange and Vodafone have launched digital subscriptions.
The first was Orange with YOXO, and Vodafone barely joined the current. The other mobile service providers will probably follow.
Orange YOXO Vs. Vodafone FLEX
Subscription prices, advantages and disadvantages Orange YOXO
Orange YOXO season ticket:
19 lei - 20GB - Unlimited SMS Minutes
29 lei - 60GB - Unlimited SMS Minutes
39 lei - 100GB - Unlimited SMS Minutes - 4,52GB Roaming in the EEA
Advantages of Orange YOXO:
Get your money back on the net (super hard)
In case you do not pay you have 48 hours + 28 days + 60 days until you lose the number details
CHEAPER, from any angle you look, YOXO is the cheapest option
The subscriptions ARE IN LEI
You can end up paying only 14,25 lei per month for the largest subscription (that's how I pay)
Disadvantage Orange YOXO:
To port a number from other networks you have to go to an orange store
It does not have 5G access
It does not have an offer with unlimited net
Subscription prices, advantages and disadvantages of Vodafone Flex
Vodafone Flex subscription:
7 euros (35 lei) - 30GB 5G - Unlimited SMS Minutes - 100 international minutes
9 euros (45 lei) - 100GB 5G- Unlimited SMS Minutes - 400 international minutes
12 euros (60 lei) - UNLIMITED NET 5G - Unlimited SMS Minutes - 1000 international minutes - 7GB Roaming in the EEA
Advantages of Vodafone Flex:
Porting from other networks, in the application
5G net access
Subscription on offer with unlimited 5G net
International minutes for all subscriptions
Disadvantages of Vodafone Flex:
It's much more expensive than Orange Yoxo
You do not receive your money back on the net without consumption
It is not known what happens after the 3 days in which you did not make the payment ???
Subscriptions ARE IN EURO
My opinion about the Orange Yoxo and Vodafone Flex subscriptions
Which is Better, Yoxo or Flex?
If you are a person who travels a lot, consumes a lot and calls internationally quite a lot, then the 12 euro Vodafone Flex is the best option.
If you are a person who does not travel so much, does not call internationally, but occasionally and relies more on the Wi-Fi network, then the best option is the 39 lei subscription from Orange Yoxo, for which you will receive the money back on the unconsumed net.
I pay a subscription of only 14,25 to orange YOXO, cheaper than Flex
Although I use the 39 lei subscription, with 100GB, unlimited minutes and SMS, plus 4.52 GB in Roaming in the EEA, I pay only 14.25 lei per month.
I pay so little because Orange, for YOXO subscriptions, gives you your money back on the unconsumed net.
I could say without fear that I am wrong, that Orange YOXO can be considered crisis subscriptions. Thin, very thin!
Similar tutorials on mobile networks: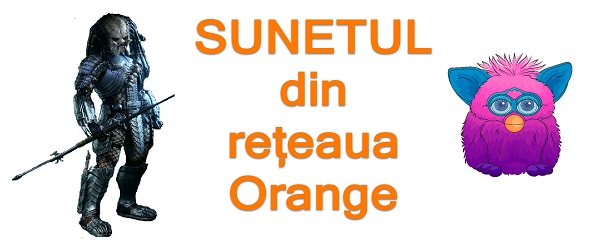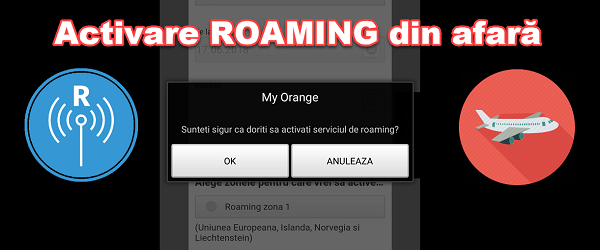 Video tutorial - THE DIFFERENCES BETWEEN YOXO AND FLEX