DIGI free domain go.ro for dynamic IP, like DynDNS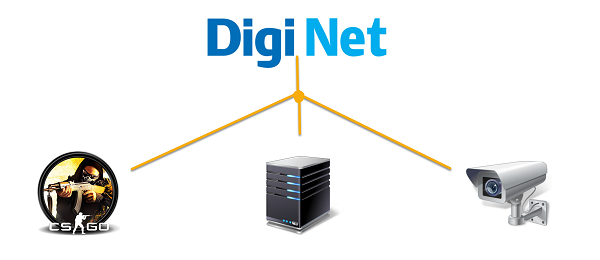 Hello friends in today's video we'll see how we can get a free domain for public (dynamic) IP if we have a game server, an FTP server, surveillance cameras, or other kind of services we want to access them from anywhere in the world.
As a rule, when you use a server to access it from outside the network, you need to know the public IP address of your internet provider and the port that the server uses.
How DIGI RCS & RDS offers regular users a dynamic IP
(this is another one for every internet connection, when taking the power or removing the router from the power outlet) is very unpleasant for those who keep a home server and want to access it wherever it is.
Every time you have to use all kinds of dynamic DNS services (dlinkddns.com, dyndns.com, No-IP) that have the following disadvantages:
- you need to make an account
- You must log in once or twice a month, that is, to keep your account active
- You had to install a client on your PC to sync your new public IP with the dynamic DNS domain
- You must always open the PC that you have installed the DNS dynamic service client
All DIGI RCS & RDS also comes with a new solution for Dynamic IP customers!
Just log in to your user account by visiting https://digicare.rcs-rds.ro and then go to the SERVICE ADMINISTRATION section then Digi Net FiberLink and then Dynamic DNS. Here you choose your domain name and the "go.ro" subdomain offered free of charge by DIGI RCS & RDS.
From now on, in order to access your FTP server, game server, email server, NAS, surveillance cameras, or any other type of server, you will only need "nameales.go.ro" and server port (for example: dan.jedy.go.ro:8081) and so you will be able to access your own server anywhere in the world and any network (assuming you have already reserved the IP address in the router for the server you want to You access it and you have already done port forwarding in the router for your server you want to access from outside the local area network - LAN)
Related tutorials:
Tutorial video - DIGI free domain go.ro for dynamic IP, like DynDNS