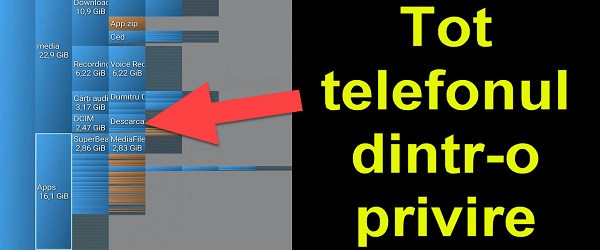 What's in the Android Memory Release tutorial on finding large files?
In this video tutorial "Releasing Android Memory Finding Large Files" you will learn how to find large files on Android and how to delete them at a glance.
The application we will use is called Disk Usage. It shows us all the internal memory of the phone and the files at a glance.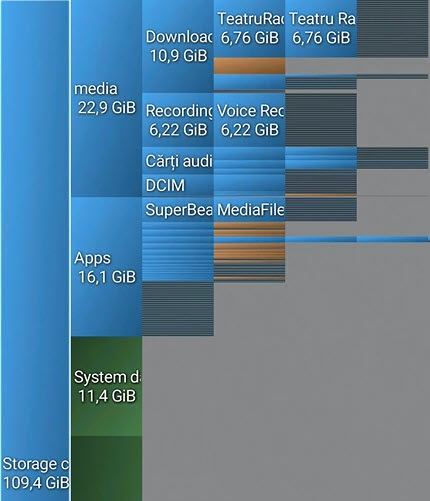 Is the phone memory full and the phone is moving slowly?
The phone's internal memory, ie internal flash storage (not to be confused with RAM), loads quite quickly.
Also large files that load the phone's memory make the phone move very hard, because the internal storage on any PC, phone, etc., must be at least 15% free, to perform some self-maintenance tasks.
Sometimes there are few large files that load memory and a simple scan with Disk Usage can show us which are those large files.
It's hard to tell how much space each file takes up
The file managers we all have on the phone fail to give us an overview, which we humans can understand at a glance.
Disk Usage comes to give us a visual interpretation, through a drawing, where the files and folders are all present on a single screen, and their size is proportional to the space they consume in memory.
By zooming, we can focus on even the smallest files, of course all in one image.
Disk Usage is a map for the entire internal memory of the phone
If we were to make an analogy, Disk Usage is like a map, which shows us the whole planet, and if we zoom in, we can see countries, cities, villages, streets, blocks of flats, houses, etc.
Disk Usage was inspired by WinDirStat, a software for Windows, which, like Disk Usage, shows us at a glance and we can instantly figure out which files and folders are large.
In addition to Disk Usage, you also need Solid Explorer
Disk Usage goes hand in hand and Solid Explorer, without which it cannot function. Alternatively, OI file manager works, but I noticed that Solid Explorer works better.
Solid Explorer is, as you probably know, a file manager, and another very good one.
Through the filters that allow us to arrange the files as we want, it also has a very good integration / collaboration with Disk Usage. This allows us to delete files, one by one in Disk Usage, or several times in Solid Explorer.
Similar video tutorials - free storage space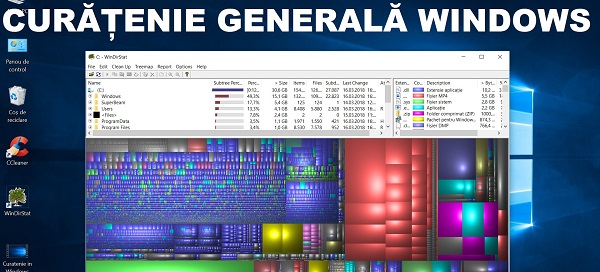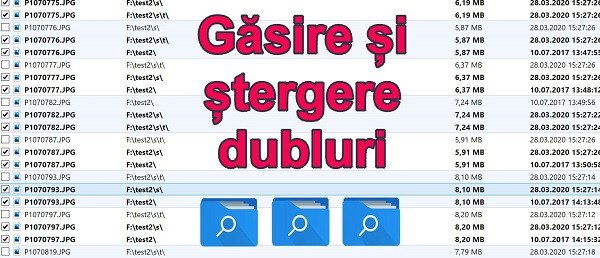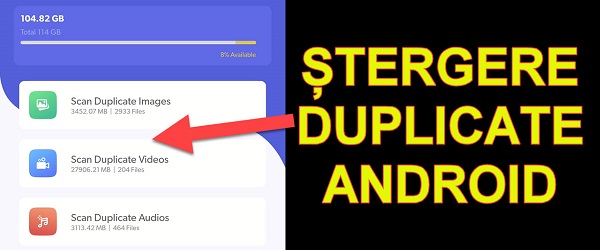 Android Memory Release Finding Large Files - VIDEO TUTORIAL