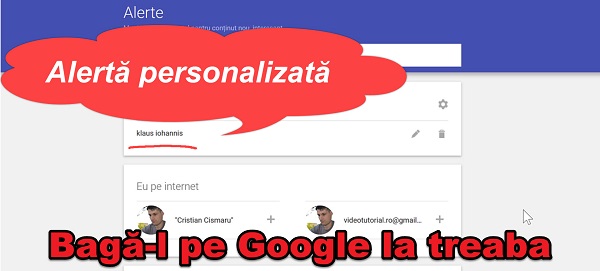 What is this "Make your RSS feed from a Google search" video tutorial?
This tutorial is about how to make an RSS feed from a Google search; That is, you receive notifications every time someone across the internet touches on the topic you are looking for.
The RSS feeds went into a shadow cone and I don't know why.
Maybe now people read "stuff" on Facebook, looked at pictures on Insta and ..., but once RSS was in power, a super strong technology that brought you news about exactly what interests you.
Why is it that the world is no longer interested in news or using large social platforms, which make them and theirs among the news.
How can we find exactly what we need on Google?
Understand exactly, I use this setting to find out new things about my phone, upcoming phones, Intel, AMD, Nvidia, ARM, Qualcomm, etc.
Where do you think those who publish the news, the news?
Google Alerts, an older product that almost no one uses.
Google Alerts is a true time-saving aid, nowadays when time is a luxury.
Instead of sitting on Google Search with some sort of search, is it better not to google your topics when they appear? (sounded like a tele-shop)
You can, for example, alert iPhone 13, and Google will send you news about iPhone 13 via email or RSS feed, exactly when they appear.
Just don't be foolish to type in Google Search iPhone 13 every day to see what leak has been posted before.
Be smart, use Google Alerts and you'll be more efficient!
Notification options on Google Alerts - RSS feed from a Google search
Sign in to your google account and log in to Google Alerts simply. Create an alert and choose your settings.
In the basic mode the notifications regarding the new published articles will come by email, but you can change that.
At the bottom of the settings (in pencil) you have the email address. In this field you can change the email notification with one via RSS.
RSS clients for reading RSS feed alerts
If you have changed to RSS Feed, you must use a reader for this.
For Windows it is RSS Bandit
For Android it is RSS Reader
For iOS it is unread
Update
RSS address videotutorial.ro (use an RSS reader).
https://videotutorial.ro/feed/
Related Tutorials (in a way):
Video tutorial - RSS feed from a Google search