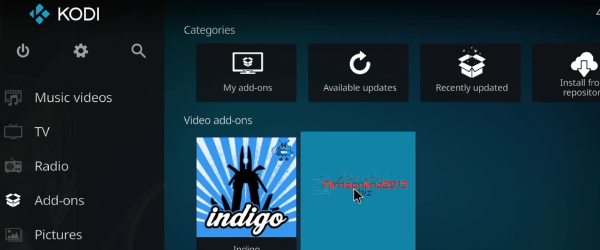 New subtitled films in Romanian with KODI application
What is Kodi?
Kodi is a top media center application that is available for most platforms. The Kodi application is not new, it's just an evolution of the old XBMC, about which I did a tutorial.
The Kodi Media Center can be used in various ways. Watching local movies, from the internal network and even from the internet, with addons that increase Kodi's capabilities very much.
How do we see subtitles online with Kodi
Today I will introduce you a mega addon that allows you to do a lot of things, among which the most important thing is watching movies from online subtitle movies without the annoying pop-up ads.
Kodi addon add-on for online movies with sibtitrare
http://fusion.tvaddons.ag
From this address, the addon will be loaded, which in turn will allow us to install different stuff, just like a tutorial. I've just tried this with online movies with subtitles, and I can tell you that it works very well.
How does the fusion addon go with Kodi for subtitling online movies in Romanian?
I can tell you that it works very well; I could say that by now it's the best way to watch new movies. I say this because experience is much more enjoyable than other platforms. For example, sometimes when using the subtitle movie viewing platform PopcornTime, Subtitles in Romanian must be uploaded manually, because they are missing out not synchronized well.
What are the alternatives for watching movies online?
The first option would be cinema, but here you can not scroll and you have to give money too
popcorn Time, A very nice application, a kind of Netflix made by Robin Hood for the poor
Netflix, Which in the meantime has received subtitles, a kind of Popcorn Time for the rich
It would be HULU, But you have to get a little dirty with VPN to get him to go to Romania
Torrent they, Which, in a very short time, I think they will disappear, I do not know why, you do not ask me
Online movie sites that upset you with the stupid commercials
No matter which platform you choose, chromecast Can become your best companion if you want to cast the movie on TV.
Where to download Kodi:
1. From Microsoft Store (For Windows 8, 10)
2. From the Google Play Store (For Android)
3. From the official website (For Windows 7 and other operating systems)
Video tutorial - New movies subtitled in Romanian with KODI application