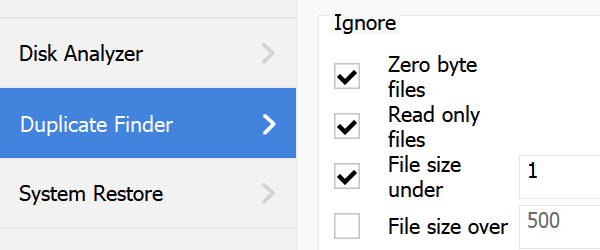 Find and delete duplicate files, video files, or documents
With copying files, such as pictures, documents, videos, etc. in the PC, we can make duplicates that consume space and annoy us when we want to access the files.
How do duplicates work on my PC?
For duplicate files in the PC there are many, the following are the main reasons:
1. We copy the files from your phone to your PC and put them in multiple folders
2. We put the same files over the old files without rewriting them
3. We're backing up and copying pictures, movies and documents where we find free space
Duplicate removal programs
In the meantime, I've been attacking the issue of duplicate file deletion or renaming of multiple files at a time:
Duplicate Cleaner, free software for searching and removing duplicate files
How to rename multiple photos or files at once in Windows Explorer
The tutorial today will present another method by using CCleaner, a free program that can do a lot of things for the Windows computer.
The CCleaner "Duplicate Finder" utility is very easy to use, but we need to be careful about how we make the settings and what we decide to delete.
Careful:
Programs of this kind need to be used carefully, otherwise they can do more harm than good.
How does CCleaner's "Duplicate Finder" work?
The first time you open the CCleaner application on the "Duplicate Finder" utility, you will notice that there are 3 large areas:
1. The "Match" area where the file match / compare settings are
2. The "Ignore" area where the filters are for a more accurate search
3. Exclusive locations area where we chose a disk or directory for scanning.
If you patiently browse these areas and make the settings correctly, then finding and removing duplicate files will be a play of copies.
After finding duplicates ...
After scanning and finding duplicates, we must have great patience / care to see if there really are duplicates.
In general, these duplicate finding and deleting programs are very accurate, but I say it's no good to take a look again.
The end!
Finally, all you have to do is press the "Delete Selected" button and get it done.
Download CCleaner (Free version is enough)
Video Tutorial - Finds and deletes duplicate files