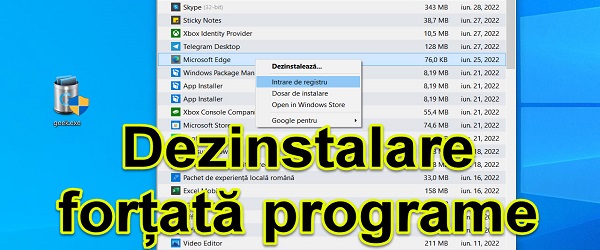 What is the forced uninstallation of programs in the Geek Uninstaller tutorial?
In the video tutorial Geek Uninstaller forced uninstallation of programs I present Geek Uninstaller, a free uninstaller program.
This program gives a much better uninstall than Windows does in addition we can forcibly remove stubborn programs.
What is Geek Uninstaller?
Geek Uninstaller, as the name implies, is an uninstaller. It is similar to Revo Uninstaller or IOBit Uninstaller, or other similar programs.
Compared to other uninstallers, Geek Uninstaller IS NOT ANNOYING.
Even if some uninstallers offer several functions, which are actually not so useful, they come bundled with all sorts of annoying messages and banners.
Geek Uninstaller is super silent, does its job and doesn't even need to be installed.
What features does Geek Uninstaller offer
Geek Uninstaller functions:
Uninstall classic programs
Uninstall programs from the Windows Store (super feature)
Uninstall registry cleaning programs
Forced uninstall of problem programs (super function)
Viewing the application installation paths
Viewing registry entries (super function)
View the official websites of the installed applications
Search Google for the name of the application or its developer
What is Geek Uninstaller missing?
Until recently I used IOBit Uninstaller, which is a very good program. Unfortunately for some time it has become very annoying.
Although IOBit has some extra features, there are no features you can't live without.
Geek Uninstaller is missing:
Uninstall Bulk, meaning the ability to uninstall multiple programs at once.
Monitoring when installing programs, which is a function that helps to detect "bundled" installations.
What benefits does Geek Uninstaller offer?
Even if it has some small shortcomings, I decided to use it, because the advantages outweigh the shortcomings, which can be easily overlooked. When I want to uninstall programs, I don't do it in bulk mode, and when I install programs I am very careful what I check.
Advantages of Geek Uninstaller:
Uninstall installed programs from the Windows Store
Forced uninstallation of applications
View registry entries for each application
Geek Uninstaller does not need to be installed because it is a portable application
Don't display banners, notifications or other wonders when the world is dearer to you
Why not use uninstall from Windows (add remove programs) or (programs and features) in Romanian?
Uninstalling from Windows is based more on the application uninstaller, and most of the time, after uninstalling, no cleaning of the application entries in the registry is done.
Third-party uninstall applications, such as Geek Uninstaller, do a more thorough uninstallation and cleanup after uninstallation.
...
...
Related tutorials: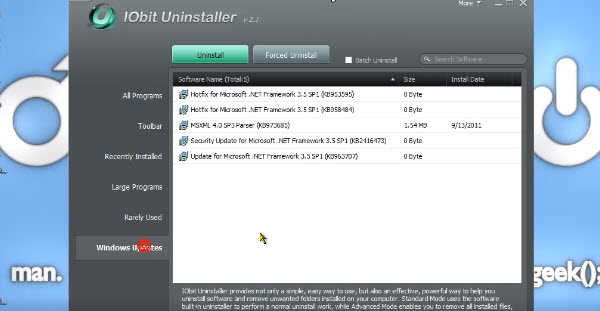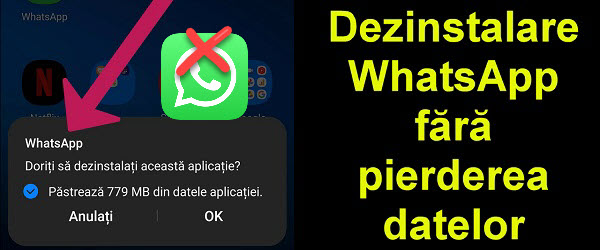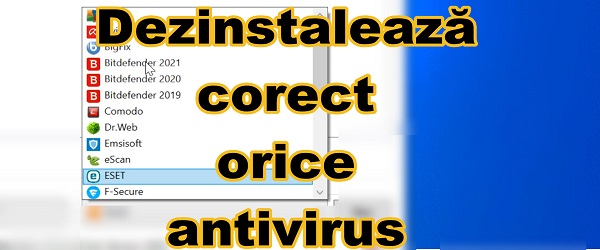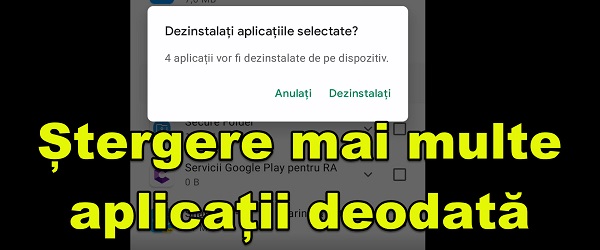 Video Tutorial - Geek Uninstaller forced uninstallation of programs