Identifying mountain peaks and their altitude with the phone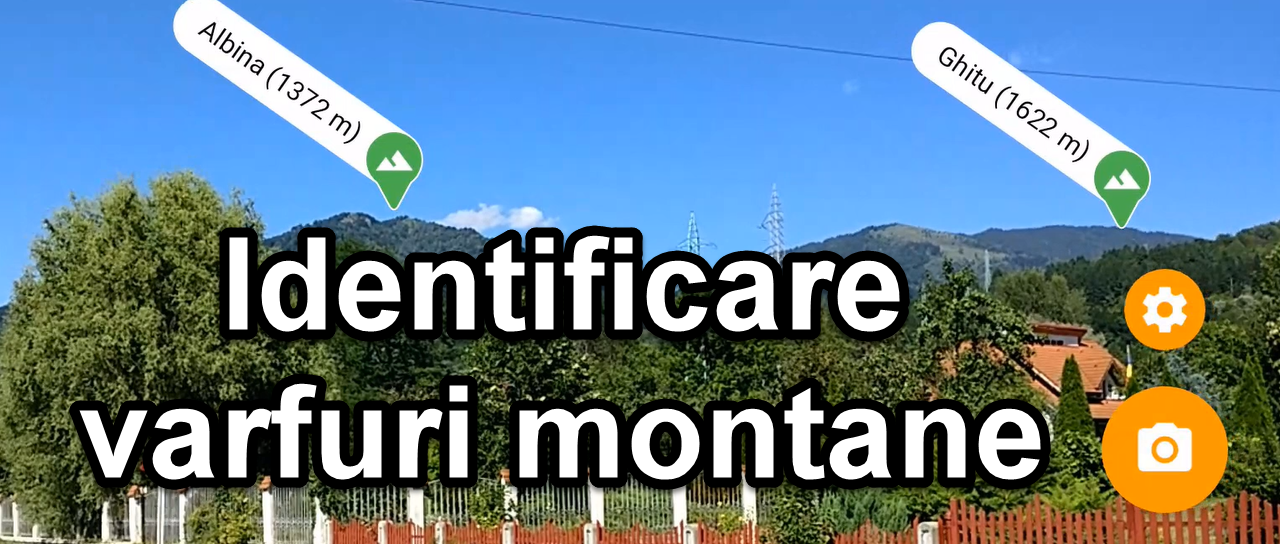 Identify mountain peaks and their altitude with the smart phone
Those who are very passionate about mountains and mountain rescuers probably know all the mountain peaks well. But we, the most amateurs, do not know all the peaks and we have not once asked ourselves "what peak will that be?".
Why do you know what mountain peaks mean?
The first reason would be curiosity. There would be also the general culture that makes us smarter.
Another reason is that at the grill in the bowl, you can look smarter than the barbecue colleagues, when you say what are called the peaks around.
A practical reason is that when you are on a mountain path to a peak, you can find out what that tip is.
You do not have anyone to ask on the mountain.
If you go on a popular trail, it's good that you can meet with colleagues or shepherds, who with a little bit cloudy, I can tell you what is the name of the different peaks. Unfortunately, on less popular routes, you are likely not to give anybody.
I climbed, for example, on the top of Ipsarion, where the route / mountain was quite strange. I did not know what the tip was, and I did not know how much I had to go / go. If I had the tutorial application, it would have been easier.
How do we find the name and altitude of mountain peaks and hills?
1. On the map, if we have the map and the peaks are past.
2. The tutorial method with the mobile phone and Peak Lens
Download Peak Lens (from Google Play Store)
Related tutorials:
Identifying mountain peaks and their altitude with the phone - Video Tutorial