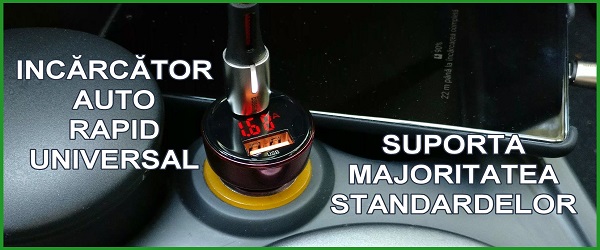 What is this video tutorial about: Universal fast charge car charger with all fast charge standards?
In this video tutorial I will introduce you to a universal fast charging car charger that supports almost all fast charging standards. In addition, this charger has two output ports, one USB-C for USB PD 3.0 with PPS, and one USB-A (classic) for the other fast charging standards: QC4 +, QC3, SCP, FCP, PE +.
What are Fast Charge Chargers - Charge Your Phone Fast?
Usually classic car chargers, used to charge mobile phones, are simple devices with fixed voltage and amperage.
This universal fast charging car charger is a slightly smarter device because it supports several fast charging standards and is thus compatible with most mobile phones on the market, except those belonging to the Chinese group BBK (Oppo, Oneplus , Realme, Vivo, etc).
What is the maximum output power of the Basus fast charger?
The maximum total power is 45W or 6A, ie 6 Amps or 45 Watts cannot be exceeded. This maximum fast charging power of the car charger is summed for both ports and to get here you need quality cables.
What are the standards and voltages supported by the Baseus fast charger?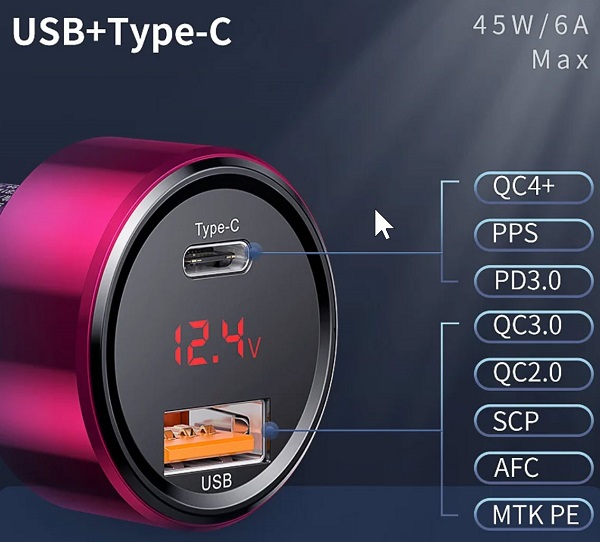 Fast loading standards on each port

Output voltages on USB1 (USB-A) and USB-C
Cables are very important when charging phones and more.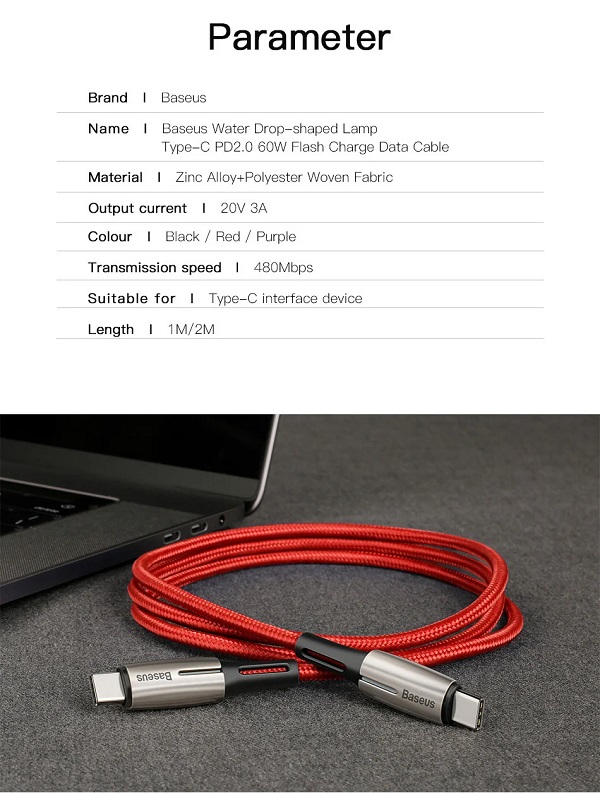 In order to charge your phone quickly, you need quality cables.
In the tutorial I use a 3A cable illuminated at the ends. The lighting is not only aesthetic, but also provides feedback on the exchange of objects (PDO - power delivery objects) that take place during the negotiation through the protocol (PPS - programmable power suply).
Thus, when negotiations are conducted between the phone and the charger, the bulbs flash or increase or decrease their light intensity.
Prices: Baseus charger and cable:
USB-C to USB-C Baseus cable with status LEDs
Universal fast charge car charger, Iphone, iPad, Samsung, Huawei, Mediatek, etc.
*affiliate links from which the website can benefit from a small commission in case of sale. This does not affect the price of the product in any way.
Video tutorials charging, battery, saving, etc:
Universal Fast Charging Car Charger - Video Tutorial