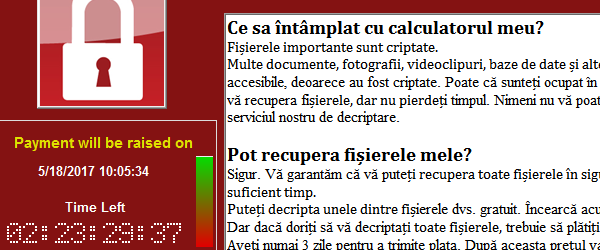 Infection live with WANNA CRY Ransomware and methods of protection
The destructive infection in recent years is a computer which is called Ransomware WannaCry.
Where did WannaCry?
Where he did not know exactly, but we know it was built on the stage of spyware tools subtracted from NSA (SRI Americans) that the NSA used them for espionage. The tools were based on some vulnerabilities in Windows that NSA has not reported to Microsoft, were stolen and put on the Dark Web, where some ideas put them to work.
Actually very suspicious!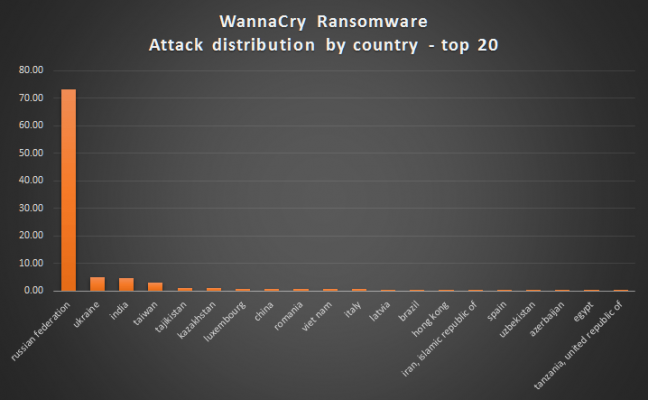 Credit for securelist.com image
WannaCry has affected almost all the American continent.
How does a Ransomware?
Simple:
1. get infected
2. The files are encrypted ICI
3. You have to pay if you want to decrypt them
If you are an individual and you have two or three selfies soaked on a PC, not a big problem, but if you are a big company and your entire database is encrypted, then… .Oops - WannaCry.
What says the message displayed WannaCry?
In short, it says to pay $ 300 if we want to decrypt the files, if not… .adio.
There was even a time limit, 7 days, then you can not decrypt the files.
After three days the redemption amount is increased from the 300 600 dollars as moneylenders.
Below is the message in Romanian!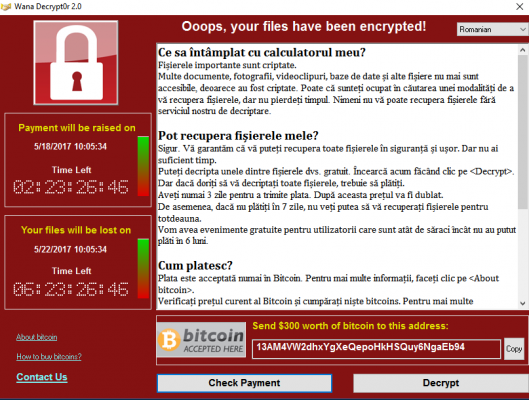 How do we protect the ransomware?
1. You update to Windows. (important)
2. Back up important data on an external hard drive that you will be disconnected after backup. (very important)
3. Use a security solution against ramsomware's
4. Do not install pirated software.
5. Do not visit suspicious sites.
6. Do not click on any attachments from email.


Related tutorials:
How does a PC infected with crypto Trojan LOCKY
Removing ransomware infections type with Malwarebytes
CryptoLocker such as disinfecting prevent and recover files as infected ramsomware