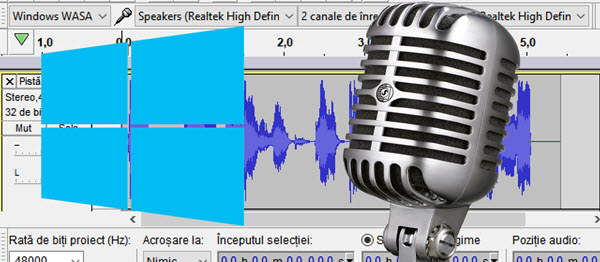 Sound recording from Windows without loss and no stereo mix

How do you record Windows sound from your PC at the best quality without loss?

A method that I introduced to you a few years ago involves using a Windows setting called Stereo Mix.
Unfortunately, Stereo Mix is ​​not present on any PC, so we had to find another solution. PCs and new laptops do not seem to have Stereo Mix, or their sound cards do not support Stereo Mix
How do I record audio in Windows without Stereo Mix?

The solution was right under our noses all this time, "hidden from view" in Audacity and it's called Windows WASAPI, or Windows Audio Session API.
The Windows WASAPI setting makes it possible for the operating system to record sound without any loss.
Error resolution on 5.1 speaker systems

If you have the sound set on 5.1, you will get an error. This error can be easily resolved by switching to Stereo (from the sound card settings).
Download Audacity, software for recording, editing and audio processing!
If Audacity seems interesting to you, we have other video tutorials on this topic.
Other Audacity tutorials (for some you need a browser with flash player):
Windows sound recording without loss and without stereo mix - video tutorial