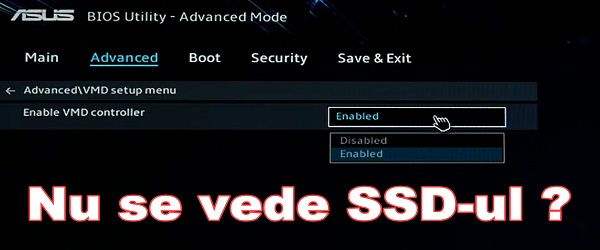 What is the Intel 11th Generation Windows Laptop Installation tutorial about?
I will show you an installation of Windows laptop Intel generation 11. It is for laptops with Tiger Lake processor, on which you can not install Windows, because you do not see the SSD.
Why can't I see the SSD on some laptops with Intel 11th generation processor (Tiger Lake)?
Just like it was before, when Windows was installed on a RAID array, and you needed a driver during installation, that's how we have Intel Generation 11, a controller that Windows doesn't know about.
Normally, if we have an SSD on SATA or M2 that works in SATA mode, or even an HDD, then that controller does not affect us.
The problem occurs when using NVMe SSDs. These are not visible when installing a Windows.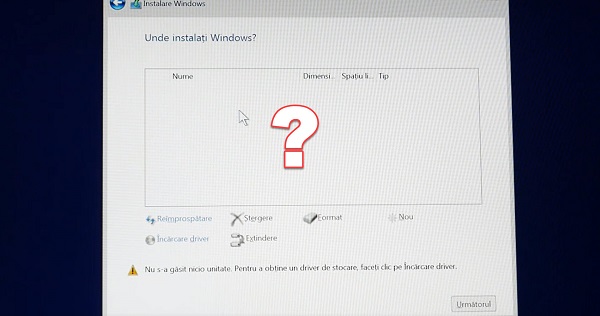 What do we do to see the SSDs when installing Windows on Intel 11th generation
In order to see the SSD, and to be able to install Windows, it is necessary to we enter the BIOS, at "Advanced" and to disable the VMD controller, After which press F10 and Enter.
After the PC is retrofitted, install normal Windows. You will notice that the SSD is visible and you can install the operating system normally.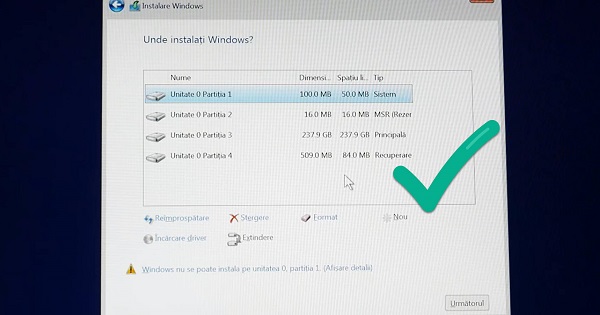 What happens if the VMD controller is disabled?
For home users this is not necessary VMD controller to be activated. It is designed more for the enterprise environment and offers increased flexibility and security.
Why is the SSD visible when installing Windows on new laptops?
NVMe SSDs are not seen by the system as SATA. They run directly on the PCIe bus.
To strengthen security and increase flexibility, Intel has developed the VMD controller, which comes to add additional options for more special configurations required in the data center and an extra layer of security.
In order to talk to the VMD controller, the operating system needs special drivers, which are not currently included in Windows. Therefore, during installation, Windows does not see the NVMe SSD.
Similar tutorials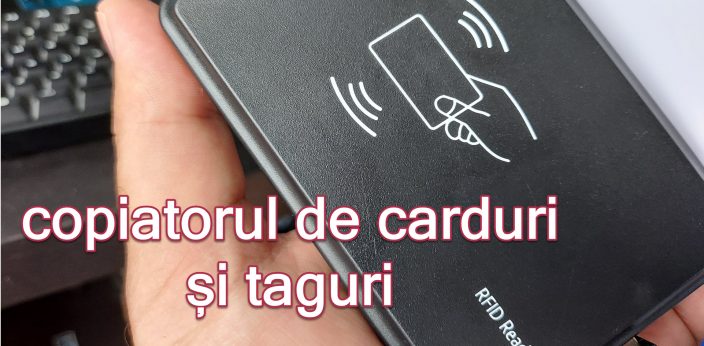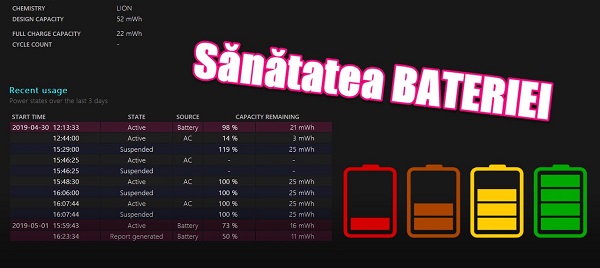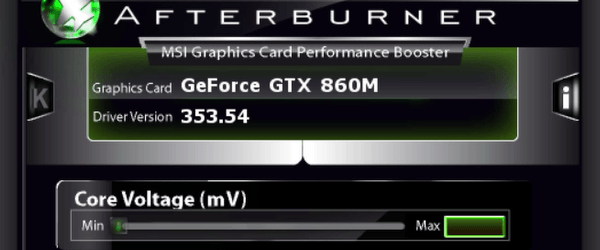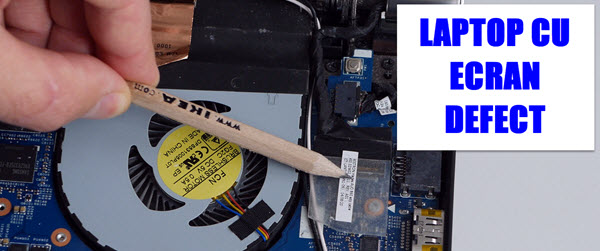 Video Tutorial - Installing Windows Laptop Intel Generation 11