Phone Speed ​​Limiter for Google Maps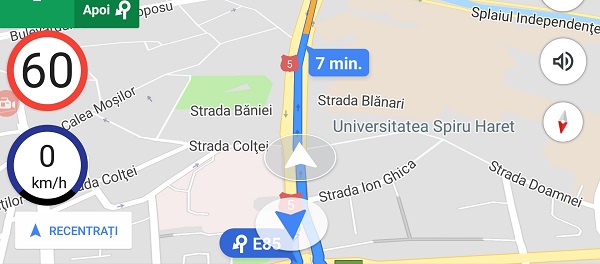 Phone Speed ​​Limiter for Google Maps
Nowadays, when fines for breaking speed limits are so high, we need to pay attention to breaking the speed limit.
There are speed limiters and cruise control systems on some cars, but these systems do not know the speed limits on certain road sections.
Speed ​​fines are very high.
To overcome the speed limit, the fines are:
10-20 Km / h = between 300 and 600 lei
20-30 Km / h = between 600 and 900 lei
30-40 Km / h = Between 900 and 1200 lei
40-50 Km / h = between 1300 and 3000 lei
I'm not saying that you can lose your license too…
Cruise control does not help.

A cruise control car can keep your speed at a certain value for the driver's comfort, but knows how to meet the speed limits on certain roads.
There are cars that are smart and can respect the limitations.

Unfortunately, cars capable of meeting road speed limitation are rather expensive and can not reach everyone tomorrow.
Dedicated GPS navigation systems cost.

Dedicated GPS devices have warnings about speed limits on certain road sections, but they cost.
Velociraptor, the free application that helps us to go within limits.

Because man, no matter how benevolent, forgets when he passes from one speed limit to another; And that's where the organs are…
The Velociraptor application is free, is in the play store and has a very smart way of working. It appears in a superimposed window over navigation applications. For example, when launching Google Maps, Velociraptor appears overlapped. When we close Google Maps and Velociraptor disappears.
Advantages velociraptor:

1. We see the speed limits on any part of the road
2. We receive sound alerts when we break the speed limit
3. We always have visual confirmation on the phone screen
4. Relatively small lag, about 1-3 second due to GPS
5. Speed ​​limits change automatically depending on the road
6. It works very well and it is free
Other video tutorials
Link download Velociraptor (Motor Speed ​​Limiter):
Phone speed limiter for Google Maps - Video Tutorial