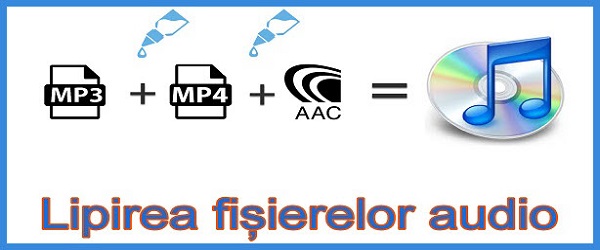 What is the video tutorial for pasting mp3 audio files from your phone about?
In this video tutorial you will see how to paste mp3, mp4, aac, flac, etc audio files, right into your phone, without the need for access to a computer.
It does not matter what format the files are in, because in the method used in the tutorial, the application supports almost all formats.
Why do we need to paste audio files together?
We want to paste an audio book, which comes in several parts
We need to paste several pieces of audio recording
Reassembling an interview in several parts
Editing multiple songs into one (mix)
What application did I use to paste multiple audio files?
The application is called MP3 Cutter and Audio Merger and you can download it from the play store.
In addition to the "go" function, ie joining / pasting, the application also offers other functions.
4 main functions:
Cut - is for cutting audio files and extracting certain parts
Go - is the soldering function, which we focused on in the tutorial
Amplify - amplify the sound level, useful when we have recordings that are heard slowly.
Convert - conversion function from one format to another
Download MP3 Cutter and Audio Merger
MP3 Cutter and Audio Merger - Google Play Store
Similar audio tutorials
Paste mp3 audio files from your phone - video tutorial