Google Spirit & Brain Medicine Google Arts & Culture
Nowadays free time is almost inexistent, and time for culture is "even more" non-existent.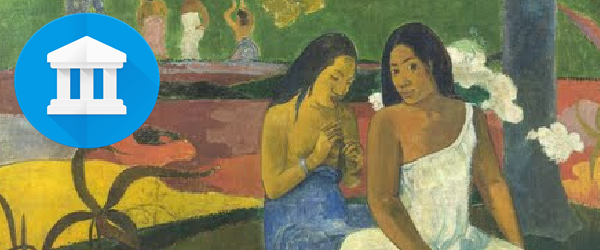 Why do we not care about culture?
The "global" man works hard to make money, money that has become more important than culture, or sometimes even more important than inter-human relations; This is because the global man has become just a soulless machine that is interested in easy, easy to digest, ready chewed things.
Are we becoming more and more superficial?
Yes, the social and economic system does not need cult people, it needs workers to work, not to think, or worse, to philosophize or talk about culture.
Our culture is fun, fashion and shoping. There's nothing wrong with that, but it's bad to just shake our heads with useless things and forget the real culture.
I mean, we do not have time ... weird!
If you're thinking about how you're on Facebook, Instagram, Tabloide, YouTube, you'll realize it's time, but there's no interest.
If we really want to, we can pump something useful in the head.
How to mimic!
Many do just the eyes of the artistic "fitness" world; In reality, however, many people have not visited an art gallery or a theater for a long time.
Social pressure forces us to do something: to read a book, to go to a museum, even if this is almost impossible in the real world. We are ashamed to recognize the truth.
Google has thought about us and has developed an application called Google Arts & Culture, translated into Google Art and Culture.
Google Arts & Culture, an "air" mouth for each of us.
The Google Arts & Culture mobile app is available for Android and iOS, but can also be accessed through the web interface in any laptop or desktop browser.
Who is the Google Arts & Culture app?
Whoever is attracted to plastic art and has 5 free minutes in a break, can use them in a pleasant way in the application.
"Goghen and Matiz" in the stove!
I could say that this application should not be missing out on the art thief's phone, so they'll know what to steal and how to negotiate with the buyer. Do you realize how amazing an amateur art thief is when he knows everything about stolen artworks ...
Important!
Everyone install Google Arts & Culture NOW! No excuses!
When you find free time, use this app to admire some pictures instead of burning time in games or Facebook.
Mobile and web application links.
Google Arts & Culture for Android
Google Arts & Culture for iOS
Google Arts & Culture for Desktop

Medication for the Soul and the Brain Google Arts & Culture - video tutorial