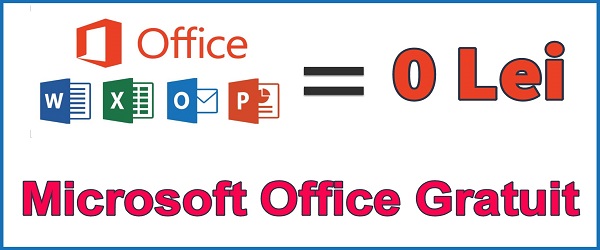 What is the free Microsoft Office video tutorial about?
In this video tutorial you will see how and where you can download and install Microsoft Office for free. This is not the trial version and a variant that you can use unlimited, without money.
What's the trick to having a free Microsoft Office?
This free version of Office is an online version that you can use as long as you are connected to the internet. This version does not work offline, ie when the computer is disconnected from the net.
Where to download Microsoft Office for free?
The free Office version is available in Microsoft Store, which you can find like this:
On Windows 10 open the start menu and search for "Store"
Once the Microsoft Store app is open, search for "Office"
On the first row of apps, go to the far right of the row and tap "Show all"
More "Office" search results will now appear
Scroll down until you find the free or Office version
Install the app
What's the difference between Office 365 (with money) and the free version of Office?
Office 365 version (the one with money) offers the advantage of working offline and a more generous storage space on OneDrive. For professionals this is the best choice.
Office version free (free) offers the advantage that it is free, can be used on any PC without installation, can be used on other operating systems and most importantly, IT DOESN'T COST YOU. For occasional users who open a Word document every year in Easter, the Office Free version fits the glove.
Windows tutorials, license, tips, problems, etc:
Free Microsoft Office video tutorial