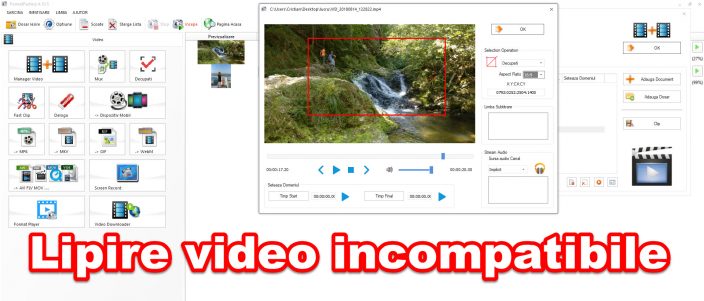 What is this video tutorial about?
From the video tutorial "Mix video different formats resolutions" you will learn how to paste, merge or mix several video files filmed at different resolutions, in different formats and with different orientations. In addition, you will be able to crop any video segment, remove a logo from the video, rotate a video, put your own watermark, or cut and keep only the important sequences in the video.
Why would we want to do Video Mixing different resolutions formed?
Each one of us has footage made over time, footage made with different devices, at different resolutions and in different orientations. At some point it may be necessary to mix several footage, either to make an assembly or to concentrate the pleasant moments.
Program for video mixing different resolutions formed.
The software with which we will paste several different video files as format, resolution and orientation, is called Format Factory and it is a free DAR application, we must be careful when installing, as there are two adware programs that want to be installed together with the Format Factory program.
What else can Format Factory do besides paste video files?
Format Factory is a very complex program that, apart from merging different video files into a single video, can do several things. Even though the Format Factory program, presented in this tutorial knows how to do a lot of things, today I will not enter into other functions but will remain on the Video Manager function, which among others has:
Paste different video files
Increase the volume in the video
Incorporating subtitles
Crop on video
Delete any logo / watermark
Insert your own watermark
Choose between multiple output formats with complex settings
Rotate video
Cutting the most interesting sequences in the video
Fast encoding CPU and GPU
Download link Format Factory
Related Tutorials:
Video tutorial Mix video different formats resolutions