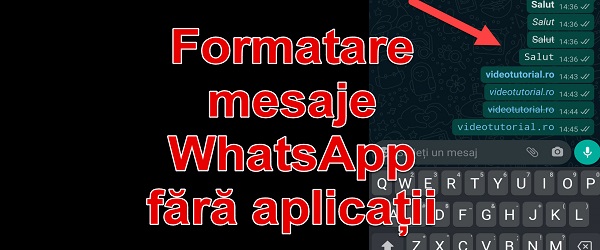 What is it about in the Change WhatsApp Messages Appearance Tour without apps?
Change the appearance of WhatsApp messages without applications, is a simple video tutorial that will show how to give a different look to the text of WhatsApp messages
A simple tutorial for those who do not master WhatsApp so well
How to give a different look to the text of WhatsApp messages
We had 4 simple changes we can make to the text in the WhatsApp application
1 Aldin or Bold - the text is bold. It is done by inserting an asterisk "*" at the beginning and one at the end of the text, that is *mesaj*
2 Italic or Italic - the text tilts. It is done by entering at the beginning and end of the underscore text, that is _mesaj_
3 Cutting / Stripping or Striketrough - the text is cut with a horizontal line. It is done using a tilde at the beginning and at the end, that is ~mesaj~
4 Monospatial or monospace - the letters in the text are further apart. It is done by using 3 backticks at the beginning of the sentence and three after. I mean, like that ```m e s a j```
The information is also available on the website WhatsApp.
Too much to remember?
Alternatively, if you find it difficult to remember all these signs, in the context menu of the text, ie select the message, hold down the selected text and when the menu opens, find under the plus button (the three-point) all these formats text available in WhatsApp.
There are other solutions, more tender, but they are not very stable
in Play Store you will find applications that will help you go even further.
These applications include Blue Words si Stylish Text. These applications give you a lot of color options, colors, shapes, but they are not so stable, consume a lot of resources and can even be a danger to privacy.
Other WhatsApp Video Tutorials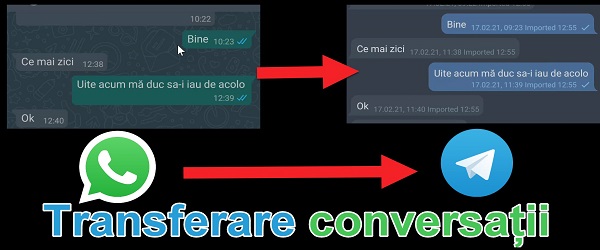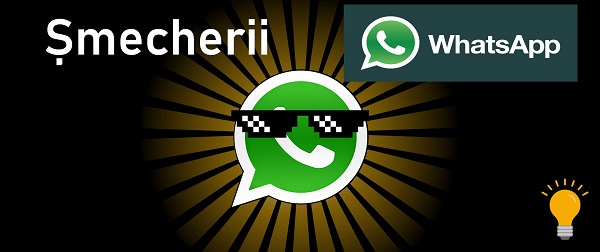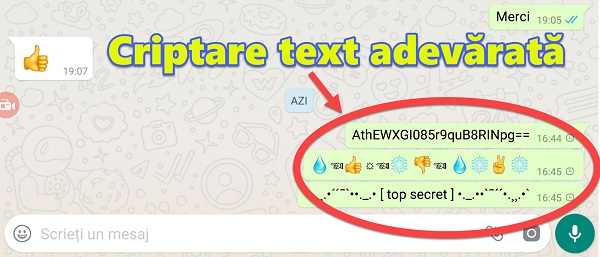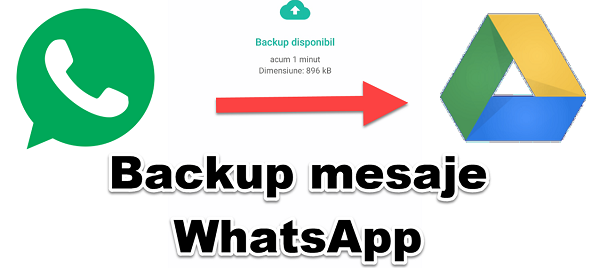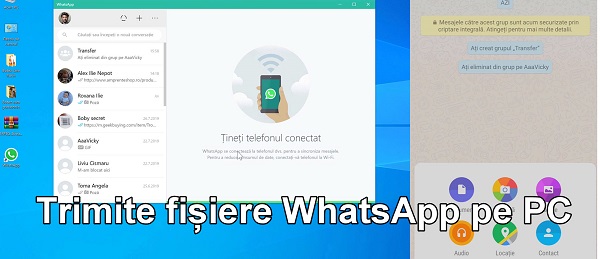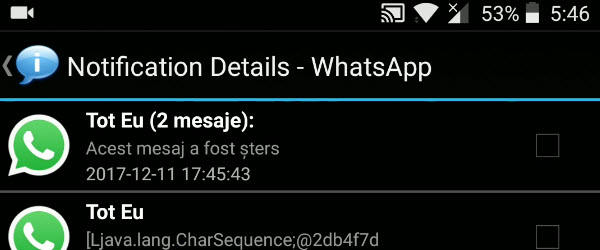 Video tutorial - Change the appearance of WhatsApp messages without applications